Bonsukrom Basic School cries for help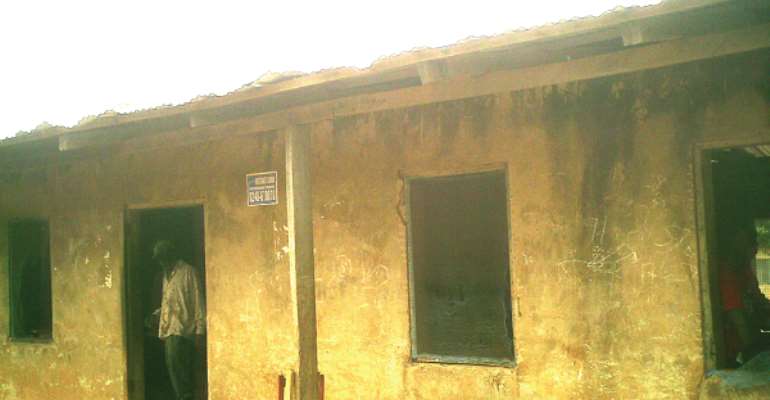 Authorities at the Bonsukrom District Assembly Basic School in the Ahafo Ano South District in the Ashanti Region have appealed to the government to come to the aid of the school.
The school building has developed cracks, making its continued use unsafe for teachers and pupils.
Some blackboards in the classrooms, have also developed cracks which make teaching and learning very difficult.
Apart from that, some teachers' bungalows in the Bonsukrom community have also developed cracks, making habitation unbearable.
The Head of the school, Mr Anthony Appiah, told the Daily Graphic  that 'the situation was appalling and that teaching and learning could not continue in such an environment'.
He, therefore, called on the government to save the school from further deterioration.
When contacted,the Ahafo Ano South District Chief Executive, Mr Gabriel Barima, confirmed that he had received a letter from the school requesting for assistance.
By Joseph Kyei-Boateng/Daily Graphic/Ghana