Ghana's economy is gone down to the dogs; Eurobond can't save it – Nana Akomea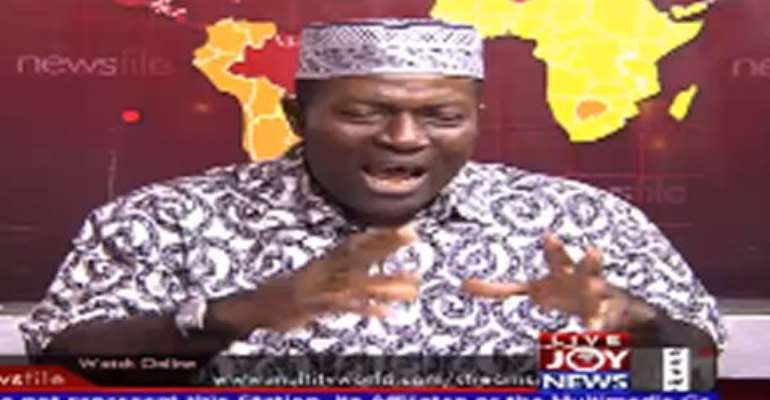 The Director of Communications of the New Patriotic Party (NPP), Nana Akomea is skeptical about government's ability to utilize the 1 billion dollar euro bond for its intended purpose.
He contends that the track record of the Mahama-led administration - which he said was to divert and misappropriate public funds - gives enough reason to be pessimistic.
Government is set to receive the euro bond cash of one billion dollars on August 7 2013. Out of the 1 billion dollars raised, 300 million dollars is expected to be used for the refinancing of expensive domestic debt.
Another 250 million will be used to retire part of the 750 million dollars euro bond which was floated in 2007. The Finance Ministry has assured Ghanaians it will put the money into judicious use.
But Nana Akomea on Asempa FM's Ekosii Sen programme Monday, said the euro bond will just increase Ghana's debt stock which is now at 19 billion dollars.
He claimed that the ruling National Democratic Congress (NDC), since it came to power, has borrowed close to "10 billion dollars but [has] nothing to show for it".
"Even 10 billion dollars could not solve Ghana's economic woes how much more 1 billion dollars euro bond" he asked.
Nana Akomea was also skeptical about government's ability to pay back the loan since according to him, the country's budget deficit is sky-rocketing and the economy is getting worse by the day.
He intimated that if President John Mahama's claim that "the meat is now down to the bones" is anything to go by, then Ghana's economy is gone down to the dogs "because only dogs chew bones".
Nana Akomea cited how public funds have been used to pay what he called dubious judgement debts; the presidency over spending its budget amongst others to buttress his point.
Nana Akomea described as unfortunate how government through its propaganda outfit boasted of using the monies for developmental projects when in fact there is nothing to show for it.
He stressed that unless the issue of government over spending is tackled decisively, a time will come when there will be no funds to provide the much-needed roads, water, schools, hospitals and the other infrastructure.