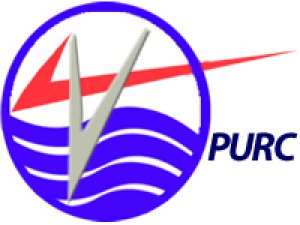 TAF has applied to the Accra High Court, praying the court to restrain the PURC from approving new rates without providing clear guidelines on how the rates are calculated.
Speaking on Accra-based Radio Gold Monday morning, Public Relations Officer of the PURC, Nana Yaa Gyantua said the commission was incapacitated at arriving at a decision whether or not to publish the new tariffs due to the lawsuit.
This, she said has made it difficult for the commission to state exactly when the new tariffs would be announced.
According to her, the PURC has concluded the consultation processes and was looking forward to interrogating the figures and proposals brought to it by the various utility service providers to ensure fairness at the end of the day.
'The commission is currently incapacitated because we have been taken to court. We need to get a conclusion from the court before we can push. Once somebody has taken you to court on tariffs, you cannot publish any tariffs for now. We need to let people understand what is going to happen, you just can't stand up and increase tariffs,' she said.
She further indicated that although stakeholders have agreed to the need to increase tariffs, one major thing that arose during the consultation process was the need for the service providers, especially the Electricity Company of Ghana (ECG) to provide quality service.
Nana Yaa Gyantua's clarification on how soon the PURC was going to announce the new tariffs was in response to the Volta River Authority's (VRA) calls for the PURC to approve its proposal for the new tariffs.
Speaking on the same platform, VRA's Head of Corporate Communications, Mr Samuel Fletcher stressed that 'the VRA needs the tariff adjustments badly.'
Justifying the VRA's calls for 128 per cent increase in tariffs, Mr Fletcher explained that the destruction of the West African Gas Pipeline had caused the authority to spend about 98 per cent of its power sales on crude oil, rendering it 'broke'.
He also cited the depreciation of the cedi to the dollar and other cost that the Authority bore on maintenance as reasons why the PURC needed to approve its proposal.
Reacting, Nana Yaa Gyantua rubbished the VRA's justification noting that the reasons being given by the VRA for the 128 per cent increase in tariffs were not strong enough.
By Jasmine Arku/Graphic.com.gh/Ghana