$1 billion Eurobond Cash To Arrive On August 7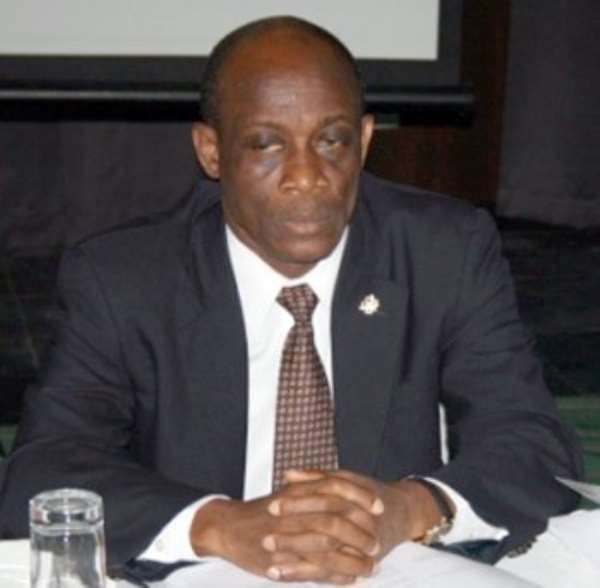 Seth Terkper, Minister of Finance
Government is set to receive the Eurobond cash of $ 1 billion on August 7, 2013.
It follows a successful bond sale which was over subscribed.
'The cash comes in nine days from the deal. The deal was done on the 25 July, 2013 and per the deal which is Trade day plus nine working days, it then falls on 7 August, Deputy Finance Minister Kweku Ricketts Hagan said on Joy FM's news analysis programme News file on Saturday.
With a 10-year grace period, the bond will mature on August 7, 2023, he added.
With recent comments about a broke economy, Mr Ricketts said the over subscription of the bond is a testament of the investor confidence in Ghana's economy.
Out of the $1 billion raised, $300 million is expected to be used for the refinancing of expensive domestic debt.
$250 million will also be used to retire part of the $750 million Eurobond which was floated in 2007.
Ricketts Hagan stated that $300 million will also be invested in capital projects, which are self-financing.
Whilst conceding that the economy had challenges with deficits and an 8 billion shortfall in budget, he is convinced the initiatives to which the 1 billion dollars Eurobond will be used for will bring the deficit down and bridge the gap in the budget.
But Dr Mark Asibey, Member of Parliament (MP) for New Juabeng, said the timing of the floatation of the bond is wrong.
He said at a time when government's budget deficit is skyrocketing, with an increasing unsustainable debt portfolio it was evident that Ghana will pay a higher interest on the bond
He said the over-subscription of the Eurobond does not necessarily indicate confidence in the country's economy.
Hon Asibey indicated that the true test of the confidence in the company is the interest slapped on the bond.
According to him, Nigeria floated the same 1 billion dollar bond but paid 6.5 per cent interest while Ghana is paying 7.8 per cent on the same amount of bond floated.
He said government should look within, improve upon its address system and widen the tax net, and cut down on frivolous spending instead of floating bonds.
Hon Asibey admonished the government to put the cash to good use.
myjoyonline