Educate drivers on used tyres - GPRTU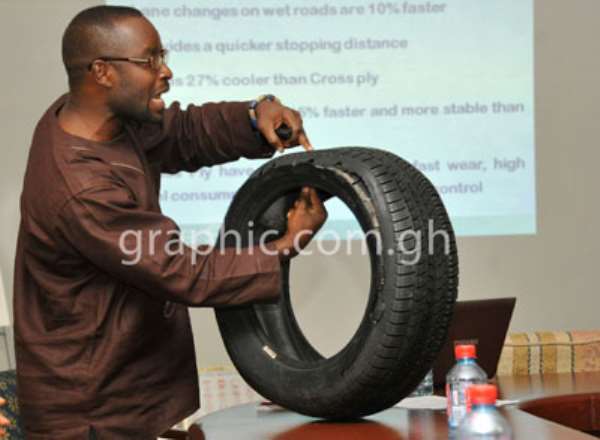 Nana Kwame Essuman, Chairman of the Agona West Municipal of the Ghana Private Road Transport Union (GPRTU) made the appeal at a forum organized by Transport Unions at Agona Swedru, over the weekend.
It was aimed at educating drivers in Agona Swedru on the proposed ban on some types of second hand tyres from next Month.
He said the ban will be punitive and a harassment to drivers if it is implemented next month, adding that, the grace period must be extended.
Nana Esuman called on the government to intensify public education on the proposed ban of the tyres before being put into force.
He asked the Customs and Ghana Standard Authorities to educate importers on the types of tyres that would be affected.
The Chairman was disappointed that the Winneba MTTU had started arresting drivers for using the said banned tyres ahead of the deadline.
He expressed concern about the poor nature of the roads in the area, especially the Agona Swedru- Akim Oda, Swedru- Gomoa Dawurampong, Swedru- Asamankese, Swedru - Suhum and Breman Asikuma roads.
Mr Charles Fredua Agyeman, An official of the Road Safety Commission told the drivers that the proposed ban was a bold decision taken by the government to reduce the spate of road accident on the highways.
source: GNA