Educationist denounces plans by public universities to absorb extra applicants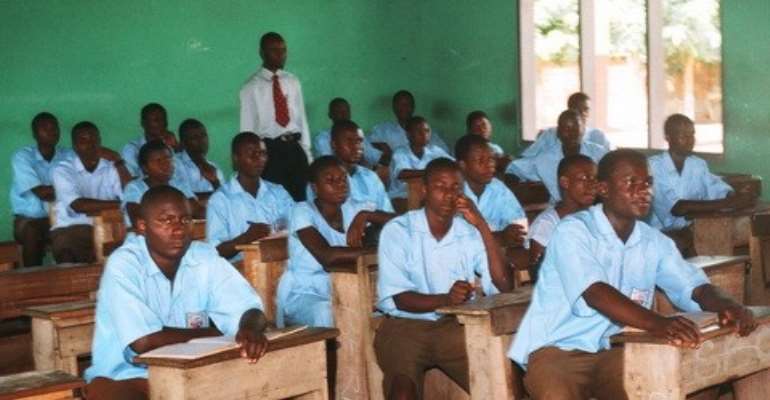 Educationist, I.K Gyasi, has denounced plans by the country's public universities to absorb extra applicants from the two streams of Senior High School (SHS) this year.
According to him, the plans would not be successful due to infrastructural constraints already befuddling the public universities.
"Where are we going to get teaching staff at a time when our university teaching is not attractive?", he asked, claiming, public universities are currently employing lecturers on retirement to make up for the teaching staff deficit.
According to him, the number of university applicants are higher than current estimation because SHS graduates from previous years (2010, 2011 and 2012) are also likely to apply this year.
According to a Deputy Minister for Information and Media Relations, Murtala Mohammed, public universities across the country have increased the percentage of their intake this year.
The Deputy Minister also indicated that polytechnics across the country will also increase enrollment by 100% compared to their intake in previous academic year.
"The College of Education always admit below capacity because they have quota, but that quota system would be eliminated so that they can admit more [students]", said Murtala Mohammed.
Also, students who will be applying to private universities may apply for the Social Security and National Insurance Trust (SSNIT) Student's Loan Scheme to ease their fee payment.
Despite these plans, I.K Gyasi believes there is no way the universities can absorb all the applicants because key facilities such as halls of residence, lecture halls, laboratories, other education infrastructure have not been factored into the plans to admit the huge number of applicants.
The universities have indicated their preparedness to enroll up to 100% following President Mahama's appeals to public universities to increase enrollment.
Two streams of senior high school graduates from SHS '3' and '4' are competing for limited spaces this year following the conversion of the SHS duration from four years to three.
Fears are that about half of the over 4,000 applicants are unlikely to gain admission to a university or other tertiary institutions.