Ènugu FA Boss, YSFON Commend Airtel Rising Stars
As Enugu Emerges Zonal Male,Female Champions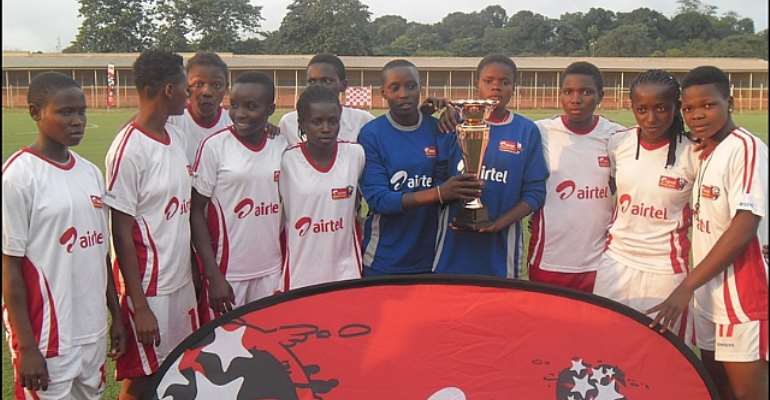 Lagos, Nigeria; August 3, 2013: The Airtel Rising Stars talents hunt football competition which kicked off at the UNEC Stadium Complex in Enugu on Monday ended on Friday. In the final matches, Enugu Angels beat Imo Queens 1-0 in the female category while Samba Boys representing Enugu defeated Golen Boys from Anambra 1-0.
In the third place matches decided earlier in the day, Edo Angels beat Anambra Queens by a lone goal in the female category while Abia State ran away 1-0 victorious over Enugu Power Boys 2-1 in the boys category.
Participating states include Enugu, Anambra, Ebonyi, Benue, Imo, Delta, Edo, Bauchi and Adamawa with 44 goals scored in all.
Meanwhile, Enugu State FA Chairman, Offor Okenwa, who graced the final match of the competition said the innovation put up by Airtel was commendable because of its drive to help develop the game of football through the discovery of budding talents from the grassroots.
"This is commendable because it will not only help to take the youths out of the streets by as well create a map of better football developments in the country. I want to commend the organisers of this event for a job well done," he said.
Also speaking, a representative of the Youth Sports Federation of Nigeria (YSFON) and Director of Sports, Enugu State Sports Council, John Eli, praised the efforts of the organisers for helping to address some of the problems being faced by youths who seek exposure in sports especially in football.
His words, "This innovation is laudable and I must commend the organisers for thinking in that direction". "I'm impressed with the turn-out of the over 500 male and 450 female that participated in the competition".
Individual awards went to Olaegbo Omolara and Okeke Valentine, both of whom emerged Championship Best Goal Keeper in the Male and Female categories respectively. Nwokocha Ezinne won the Most Valuable Player Award in the female category while Obodougo Nwabueze was adjudged the Most Valuable Player in the male category.
The Airtel Rising Stars U-17 Tourney, in its third year running, is a pan-African initiative of Airtel Africa, designed to provide support for the development of football talents across African markets.
The competition is aimed at discovering talented students (male and female) of secondary school age and providing them the opportunity to polish their football skills and develop into soccer stars.
As part of the tournament, top teams from 17 African countries including Nigeria will compete against one another to determine the ARS African Champion, scheduled for Nigeria in September. This will be followed by a week-long football clinic with Arsenal FC of England for most outstanding male and female players discovered during the national championship.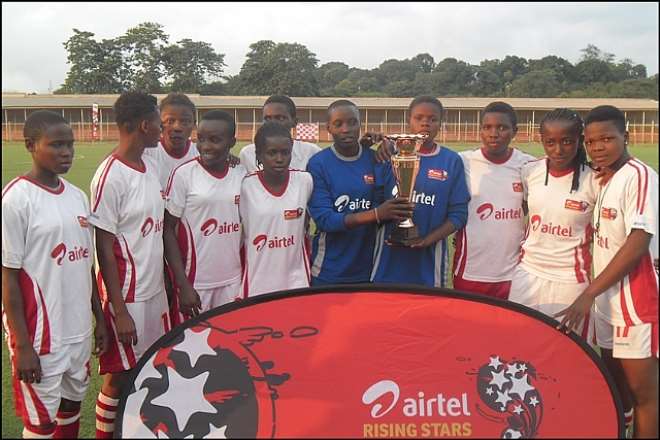 Winners Of The Female Category, Enugu Zonal Championship On Friday At The UNEC Stadium, Enugu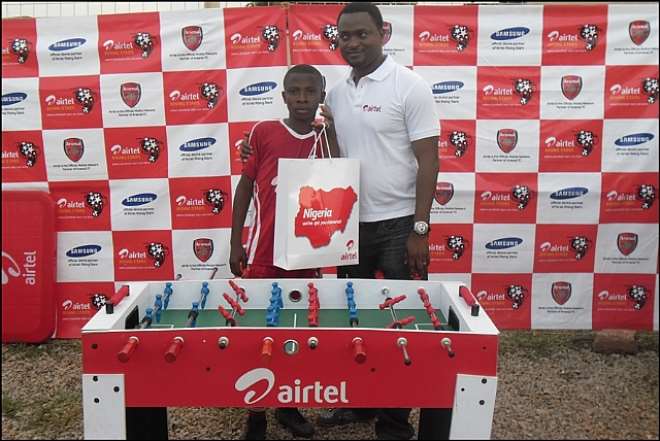 Enugu State FA Chairman, Offor Okenwa (r) with the ARS Enugu Zonal Championship Most Valuable Player (Male) - Obodougo Nwabueze on Friday at the UNEC Stadium, Enugu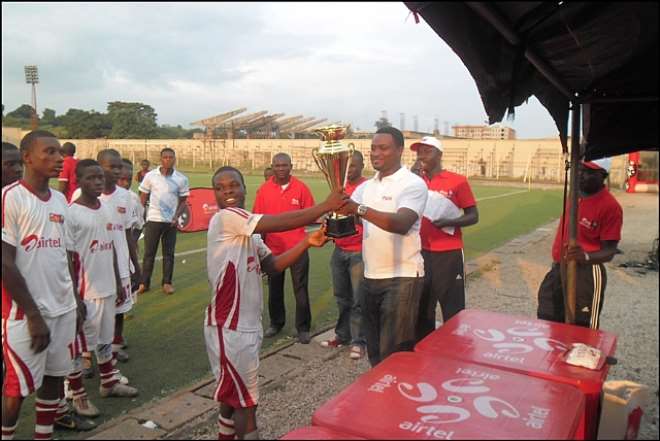 Enugu State FA Chairman, Offor Okenwa presenting the ARS 3 Winners' Trophy to the captain of the Enugu Male Team on Friday at the UNEC Stadium, Enugu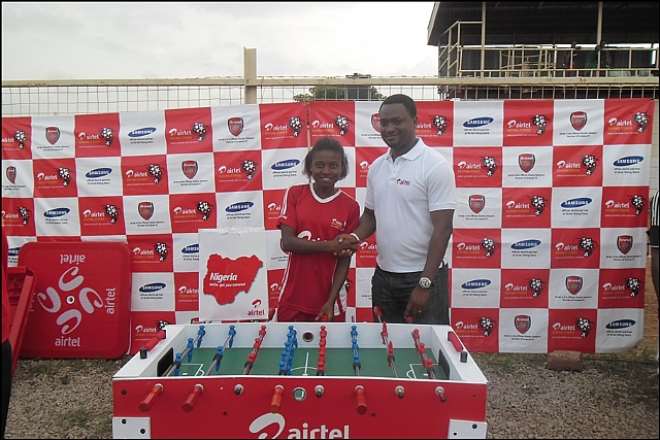 Enugu State FA Chairman, Offor Okenwa (r) with the ARS Enugu Zonal Championship Most Valuable Player (Female) - Nwokocha Ezinne on Friday at the UNEC Stadium, Enugu