When Party Affiliations Don't Matter Any More: A Comment On The GYEEDA Report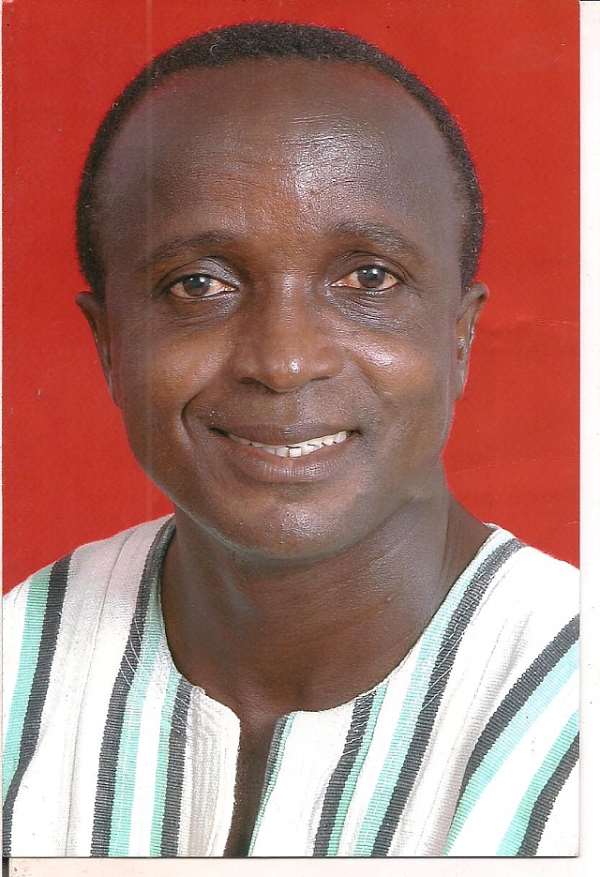 Abuga Pele
Sometimes I am forced to question the mental integrity of those of us who have received formal education. I am brought to that point always because of how we react to certain issues, choosing our political parties over and above the collective interest of Ghanaians.
I take for instance how the Ashaiman youth reacted and the results it produced and I am more confident in the Ashaiman youth than I am in the so called educated elite. The more I think about some of the things our leaders do or say to us, the more insulting it feels, and it's deeply so because we, 'the sensible elites' are out and about on our normal duties and activities; it's business as usual.
But I bet if the Ashaiman youth gets to know and understand the scandalous cover-ups, the massive stealing and questionable payments of the 250 million dollar gold from Ghana to Iran, the 1.72 trillion loss in financial irregularities, the 200 million Akonfem, the 112 million in capacity building, the 650 million dollars over spending at the presidency, the 250 million dollar non-existent treesall these will inform their trusted response. I can say with all confidence that it will be positively different.
We may insist that they may not have been to school but they make more sense than many of us. They are more practical and understand the psychology of our leaders better.
On the President's rather childish and dubious prank in his formation of the new committee (Team) to review the GYEEDA Committee Report, my hope has found some renewal in a post by one ardent NDC youth, Mr. Etse Dotse, on social media platform, facebook. I reproduce it here unedited.
He questions like many of us: 'WHAT IS THIS NONSENSE?
'Is it true, that the president has formed another committee to look into the report of the initial committee which reported the rot and made recommendations as to what ought to be done in respect to the GYEEDA case?
What kind of nonsense is this, what does the president and the NDC takes us for. I am a supporter of the NDC and anyone who has followed by comments will know this so I don't have to pretend.
But this decision of the president smacks of as an insult on the intelligence of the good people of this country, and before any NDC supporter starts insulting me and questioning my loyalty to the party, let me tell all such persons, you don't love the party more than I do, but in spite of that love, I love GHANA more than the NDC, and if anyone has true love to the party let us with boldness tell our leaders that they are wrong when they are.
It is our sycophancy and bootlicking attitude that has brought us this far, a country full or riches and yet walloping in poverty, a classical case of slaves riding on horses and kings walking (bible reference).
What was the need for the initial committee in the first place, why waste the tax payers' money to make this committee work when you know you will be forming another committee to look into their work again. There can be only one reason for this, the president's campaign benefited from it, second, the presidency want to minimize the impact in respect of the recommendations made by the first committee.
The rot in GYEEDA is serious. Before anyone starts defending let me draw your minds to something, recently the government has increased taxes on everything, including our sexuality, but none of them in government pay taxes, they earn the highest salaries any one gets paid in this country.
They don't pay bills, their families are taking care of, they enjoy the luxury of traveling without queuing for visas, they don't buy petrol and yet the little left for us, they take it, why is government so greedy? Is it a demonic spirit or what?
I dare the president, if he is really in control of his government and has not benefited from the GYEED rot then let him implement the committee's report wholly. Why have they not made the report public yet, has anyone thought about it, it is because they want to hide things, wait and see, they will come and present this damage control second committee report to us as the only true report.
Lastly by this action of the president, he has just told the whole of Ghana that he is not capable of making tough decisions, if not, why else is the Accra mayor still in office?'
If Ghanaians learned early enough that this was the way to go, our leaders would not have insulted us by their deeds and utterances the way they are doing now; they would have respected us enough and thought more carefully before they inflict their insults on us. I wish that this same attitude would be maintained in the fight against GM foods as we have begun with the fight against corruption.
The issue of GM foods especially in Ghana is much more dangerous than it has been described. It cuts across more than we have estimated and has a broader and wider implication than we all know. The NPP secretly introduced the bill to parliament around 2006 and the NDC silently passed it in 2011.
GM foods will ultimately change the Political Economy relations between poor and rich countries and lead to increase dependence-- modern day colonialism (neo-colonialism) is closer than ever as our farmers will be perpetually indebted to foreign suppliers for their seedlings.
In health, scientists have discovered very close relationships between GM foods and birth related deformities, fibroid, sterility in men, leukaemia and cancer! Even in those countries that are pushing for GM foods, consumers are told right at the shop; this is GM food and that is not.
Here in Ghana the story is different, we are consuming this deadly poison without being told. Our parties can't save us; our destiny lies in our own hands.
Editor's Note:
Ernesto Yeboah Deputy National Youth Organiser, CPP
[email protected]