CHANGE FROM LEADERS OF TRIBE TO BECOME CHIEF OPERATING OFFICERS – VODEC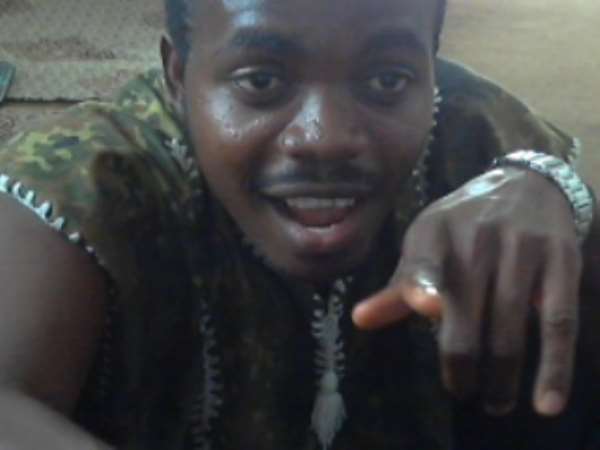 CHANGE FROM LEADERS OF TRIBE TO BECOME CHIEF OPERATING OFFICERS - VODEC Voice Of Developing Communities (VODEC), ), a not- for profit Non-Governmental Organization has issue a call to Leaders of Ghana, especially Ga West Municipal Assembly to develop policies that will lead the nation to a brighter future, by changing from being leaders of tribes, to become Chief Operating Officers of Productive Indigenous Industries and Pragmatic Directors of Local initiatives for development, education, disease alleviation, Sanitation and protection of civil rights at the community level.
Mr. Abroni K. Thomas, the Executive Director's statement is in connection with the already tribal front of who becomes the next Municipal Chief Executive of the Ga West Municipal Assembly, either he or she is a Ga, Ewe, Ashanti, Akuapem, Fante and Northerner following the dismissal of Hon. Ebenezer Nii Armah Tackie.
To be able to excel as a Municipal/District Chief Executives in Ghana, you need to be Selfless, Visionary, Committed, Proactive, Fearless, Radical, Strategic, to Participate, Tell, Sell, Delegate with Knowledge, Maturity, Values, Relationship, Task in Truth, Right, Loyalty and Usefulness by not engaging in Chieftaincy disputes and not behaving in a pan full respect way.
We are demanding a humble and obedient MCE who will listen to our problem, so many MCE's has served us, example, Jerry Acquaye Thompson, Ernest Attuqyuaye Armah, Samuel Aryeetey Attoh, Eric Busby Papaafio, Nana Bryan Okai etc. and now to go is Ebenezer Nii Armah Tackie, the incoming MCE should learn from them and give the District a new future.
Our leaders should organize our communities for change, productivity and possibilities. We are going to be the organization that will set the tone and our effort to redefine the vision of Voice Of Developing Communities will aim at redefining the social order of things within our country, by changing the relationship between the people and their elders. Our agenda is about change, possibilities and potentials of the future. Let us uphold the promise of prosperity, the vision within our voices, the dream of a new destiny, the power of peace and the privilege to transform Ghana.
Abroni K. Thomas said, an important step to address our Community problems lies in educating people. An education that empowers the Youth and enables people to seek collective ways to overcome destructive trends of any unsuccessful strategies for not achieving a sustainable future.
Communication, education and public awareness plays central role in the implementation of these programmes, sustainable use and equitable sharing calls for social change. It is generally hoped that the end result of this programmes is to achieve the overall goals, which was set as to champion the course of development in deprived communities through Youth Empowerment across Ghana, to advocate, unite and showcase the commitment of all youth organizations and harmonize their efforts in development, to unite our efforts in mobilizing our membership to promote the interest of our communities and to promote a culture of human rights and civic responsibilities in Ghana.
The VODEC Leader went on to say that national cohesion was a key consideration and that every Ghanaian has a role to play in Community development, with each and every one of us having different roles and a range of capacities to support and complement one another's efforts.
He in particular appeal to members of the press to support in promoting public awareness at all levels of society.
We have to develop effective methods to be accepted at community levels. And I believe Ghanaians should volunteered to be key partners and can play the crucial role to save people's lives in our regions and Communities, he added.
It is in the interest of all Ghanaians that we preach the message of youth empowerment and Community Development and also the need for all to put country before self interest to bring attention to the fundamental issues of development now facing Ghana.'
SIGNED
Abroni K. Thomas
Executive Director
+233547000337