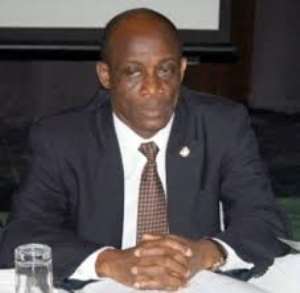 Ghanaians must be bracing themselves up for harsher economic times ahead under the John Mahama-led National Democratic Congress (NDC) administration, as the government has made its intention clear, yet on further increasing utility tariffs and prices of petroleum products among others.
When the Monetary Policy Committee of the Bank of Ghana met to review the health of the country's economy, it emerged that the country's insatiable quest for borrowing, and a gaping budget deficit, was tolling heavily on the economy, making it liable to burst at the seams.
"In assessing the outlook for inflation, the Committee noted that the upside risks include; potential pass-through effects of further petroleum prices adjustments, possible adjustment of utility tariffs, and pressures arising from the impending public sector wage settlement." The Committee noted in its report issued yesterday.
Figures presented by the Governor of the Bank of Ghana, Dr. H.A.K Wampah, made it official that Ghana's total public debt stock increased to GH¢39.1 billion as the end of June 2013, from GH¢35.1 billion in December 2012.
Out of the total public debt stock, the domestic component amounted to GH¢20.9 billion, compared to GH¢18.5 billion in December 2012. External debt stock also stood at US$9.3 billion, up from US$8.8 billion over the same period.
After an extravagant election campaign by the ruling National Democratic Congress, where obscene spending was believed to have made a significant contribution to the ruling party retaining power in the 2012 elections, the government has since embarked on an exercise to refill a depleted national kitty.
Taxing almost everything, from tooth pick to toiled paper, has been the easiest way for the government in recent times to make up for a gaping budget deficit and shortfalls in its revenue mobilisation efforts.
The government has come under heavy criticism for overspending its budget by a whopping GH¢8.7 billion last year, with a reckless dissipation of public funds on programmes and projects such as the National Youth Employment Programme (NYEP), now Ghana Youth Employment and Entrepreneurial Development Agency (GYEEDA), some of the spending which are under investigation after public outcries.
The Central Bank further notes that preliminary data for the first half of the year indicates that both revenue and expenditure were below their respective targets for the period.
"The budget recorded an overall deficit (cash basis) of 4.5 percent of GDP, which was within [the] target for the period,' the Governor of the Central Bank noted.
The central bank also maintained its policy rate at 16 percent.
The government is, however, hoping to moderate the shocks arising from the price hikes with a tight monetary policy stance, with ongoing fiscal consolidation and favourable seasonal factors arising from an oncoming harvest season.