Kweku Baako 'fears' for Ghanaian Chief Justice for The Gambia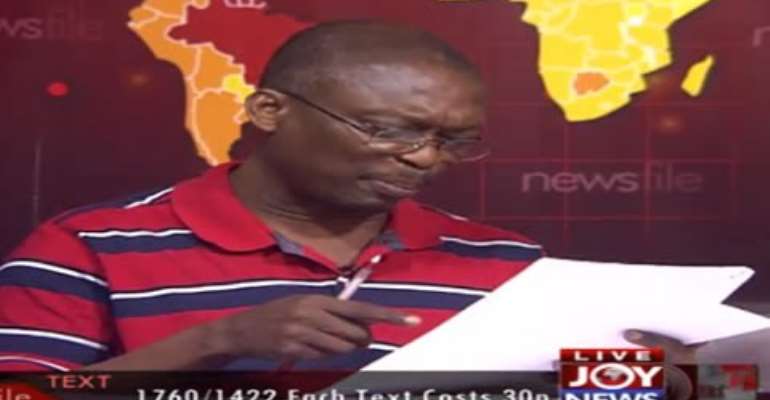 The managing editor of New Crusading Guide newspaper says he is fearful for Justice Mabel Yamoa Agyemeng, the Ghanaian who has been appointed as new Chief Justice of The Gambia.
Justice Mabel Yamoa Agyemeng, was appointed by President Yahya Jammeh as a replacement for the dismissed Justice Joseph Wowo.
Justice Yamoa Agyemang is an expert Appeal Court judge from the Commonwealth Secretariat and has extensive experience in working to strengthen the judiciary in Commonwealth countries such as Swaziland and The Gambia.
While congratulating her on this meritorious appointment, Kweku Baako said he will be praying for the new Chief Justice because of "that crazy guy" [Yahya Jammeh].
According to him, Justice Mabel Agymeng is in a turbulent jurisdiction of justice because prior to her appointment, The Gambian president had sacked four judges since 2006.
They are two Nigerians and two Gambians. He revealed that one of the Gambian judges has been jailed on trumped-up allegations of corruption. He referred to the 2006 resignation of Justice Brobbey another Ghanaian appointed to The Gambia as Chief Justice.
He said the sudden nature of his resignation was a sign enough that justice in The Gambia is in the eyes of the president and not in the eyes of the rule of law.
"He is a difficult person to work with. He does not understand what justice means. I don't trust Yahya Jammeh", Baako said.
He expressed the hope that the Chief Justice would last but added a caveat that, he would not be surprised if she is removed from office or resigns.
He also said there was a power struggle going on in the judiciary as a result of her appointment. This was because she was appointed straight from the Appeals Court when other Supreme Court judges were gunning for the top post.
Nonetheless, he says her appointment shows that Ghana's human resource has an international dimension.