TMA Will Reject President's Nominee – Akahoho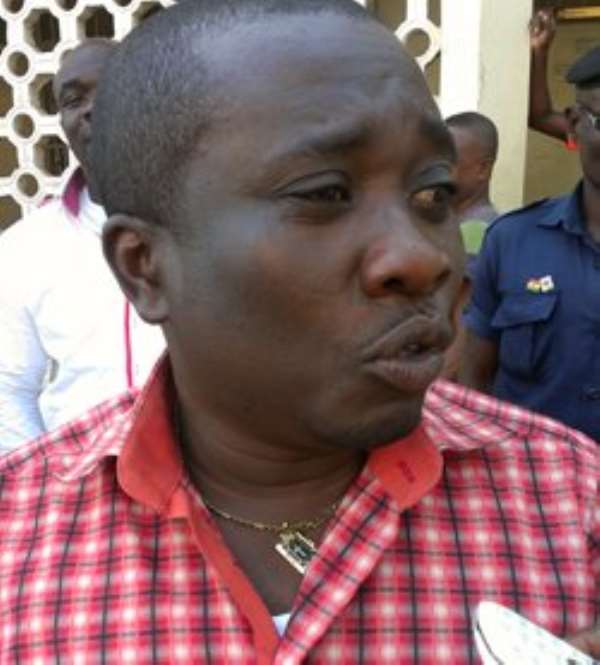 Romeo Elikplim Akahoho
Romeo Elikplim Akahoho, Presiding Member of TMA, in an interview with DAILY GUIDE Tuesday in the presence of some members of the assembly, warned that such a move would backfire because most of the members would vote against such the candidate.
'We are hearing rumours that someone is being prepared and would soon be brought here to be the Mayor. We also hear that such move is in line with calls by certain persons within the metropolis to have an indigene to take over from Robert Kempes Ofosu-Ware. We are prepared to vote against such person if that turns out to be true,' he remarked.
The assembly members made the comments after the Minister of Local Government and Rural Development, Akwasi Opong-Fosu directed 33 MMDCEs, including Mr. Ofosu-Ware to hand over to their respective regional ministers.
According to them, the decision to back Mr. Ofosu-Ware was to ensure the smooth management of TMA.
He stressed the need to reinstate Mr Ofosu-Ware since according to him he had embarked on several developmental projects within the metropolis during his tenure.
Describing the dismissal of Mr. Ofosu-Ware as shocking, the assembly members expressed their readiness to oppose people who are calling for the nomination of an indigene.
They also denounced tribalism in the appointment of the head of TMA.
'The competency of whoever is chosen to head the TMA must be looked at and not the tribe he belongs to.
'The standing orders say the Mayor should get two-third votes of General Assembly. We can tell you that more than what is required is in support of Kempes. What this means is that it will be difficult for any person to be imposed on us because majority of us will vote against that person,' the assembly members noted.
They explained that they petitioned the president to address the issues, stressing that the delay in the appointment of a mayor was affecting the operations of TMA.
They also expressed their preparedness to work with Mr Ofosu-Ware to complete most of the projects.
'The truth is that the man has worked extremely hard and deserves to continue. Just take a look around, the massive transformation of the roads and you will understand why we are supporting him,' they declared.
The Assembly members said they would continue to vote against the new nominee if the appointing authorities reject their call.
'The Mayor should have been asked to hand over to the Coordinating Director and not the regional minister as he and other sacked MMDCEs were asked to do.'
 From Razak Mardorgyz Abubakar, Tema