Ade Coker objects to Mahama's nominations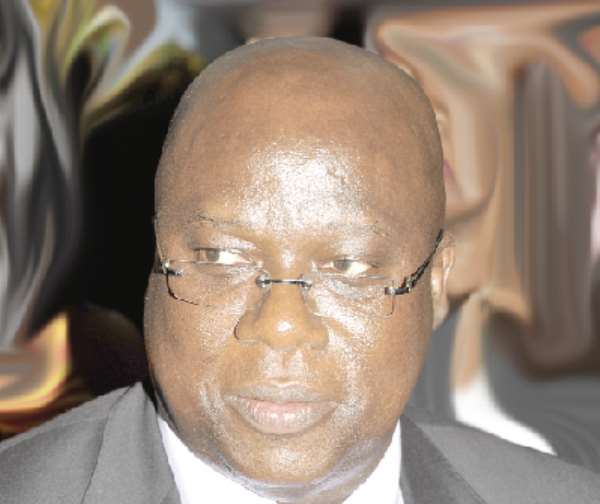 The Greater Accra Chairman of the ruling National Democratic Congress (NDC), Mr Joseph Ade Coker, has objected to a number of President Mahama's nominations for the positions of municipal and district chief executives (DCEs) in the region.
He said his outfit was not consulted before the nominations were made.
"We believe that as a regional party, we have to make some inputs regarding the nomination or re-nomination of MCEs and DCEs in the region," Mr Coker said on Joy News.
He was of the opinion that having worked with different municipal and district chief executives, the party would know their strengths and weaknesses and offer credible recommendations upon consultation.
Mr Coker said the Greater Accra NDC office had formally written to the president to express its reservations with some of the appointments.
Waves of protests by supporters of the governing NDC have characterised President Mahama's nominations for metropolitan, municipal and district chief Executives.
Recently, angry NDC youth at Salaga in the East Gonja District of the Northern Region destroyed property of the party and billboards bearing the name of President Mahama.
They were protesting over the decision by the president to nominate Mohammed Amin Lukman as district chief executive for the area.
Demonstrations against MMDCE nominees, some of whom are being retained, have also taken place in the Ashanti, Eastern, Brong-Ahafo and Central regions.
Local Government and Rural Development Minister, Mr Akwasi Opong-Fosu, has directed regional ministers to act in the stead of replaced municipal and district chief executives until permanent appointments are made in some cases.
In a related development, some members of the Cape Coast Metropolitan Assembly have asked the President to reconsider his decision to sack the metropolitan chief executive of Cape Coast, Mr Anthony Egyir Aikins.
They noted that Mr Aikins had worked over the years to open up the metropolis by ensuring the construction of roads in various parts of the metropolis.
Addressing a press conference in Cape Coast on Tuesday, the assembly member for Esikafoanbatem/Antem electoral area and spokesperson of the members, Mr James Buckman, said his removal was definitely going to retard the development of the metropolis.
He indicated that the assembly had over the years recorded unprecedented number of transfers of           co-ordinating directors and chief executives.
This, he noted, retarded development and affected institutional memory which was necessary for sustained development.
Mr Buckman said it was unfortunate that Mr Aikins, who recently returned from Chile, after obtaining training in local governance on the tax payers money, should be removed.
He cited some "power brokers" who hailed from the Central Region, who were interfering in the local politics of Cape Coast instead of concentrating on their jobs as members of the Council of State.
Mr Aikins was one of the 33 metropolitan, municipal and district chief executives who were recently directed to hand over to their respective regional ministers.