Bank of Ghana stays policy rate at 16%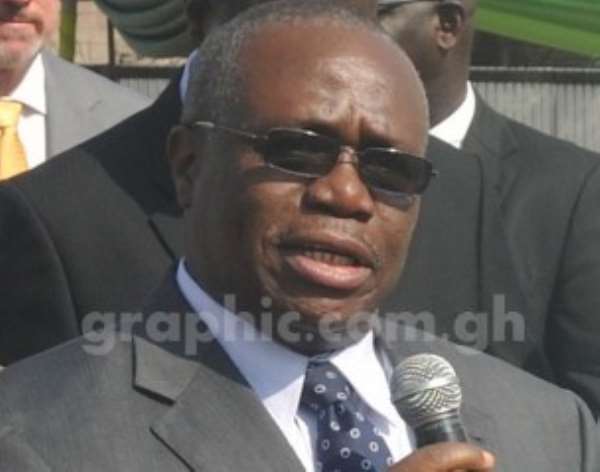 The Bank of Ghana (BoG) has maintained the policy rate at which it lends to commercial banks at 16 per cent for the third quarter of the year.
This was after it assessed economic activities in the country and policies put in place to prevent prices of goods and services from rising constantly.
The Monetary Policy Committee of the bank, chaired by the Governor, Dr Henry Kofi Wampah, told journalists in Accra yesterday that the bank was satisfied with the policies put in place by the government to check increases in general price levels, hence the decision to maintain the rate at 16 per cent.
Speaking at the 56th Monetary Policy Committee (MPC), Dr Wampah said' the committee also noted measures put in by the government to address the shortfall in revenues and also to reduce expenditures.'
The policy rate is the rate at which the BoG does overnight lending to universal banks in the country.
According to Governor Wampah, 'exchange rate pressures moderated during the half-year, relative to the same period last year, largely on account of the various policy measures implemented by the bank'.
It is expected that the proceeds from the cocoa loan syndication and the Eurobond issue, amounting to a total of almost US$2.0 billion during the second half of the year, would shore up the international reserves and further calm pressures in the foreign exchange markets.
Meanwhile, prospects for growth improved in the second quarter of the year as evidenced in the bank's Composite Index of Economic Activity (CIEA), a rebound in consumer confidence and improved credit conditions, and in the outlook, the improvement in energy supply and increased oil production are expected to support growth.
Addressing the media, he said although inflation forecast had shifted marginally since the last MPC meeting, the committee was forecasting that end-year inflation was likely to be close to the upper band.
'However, subject to the rate and timing of the adjustment in utility tariffs, the forecast could return to central path by the first quarter of 2014,' he said.
Due to these economic indicators, he said the committee was of the view that the current monetary policy stance was appropriate and, therefore, decided to maintain the policy rate at 16 per cent.
By Jessica Acheampong