Stop the sycophancy - NDC group tells Ade Coker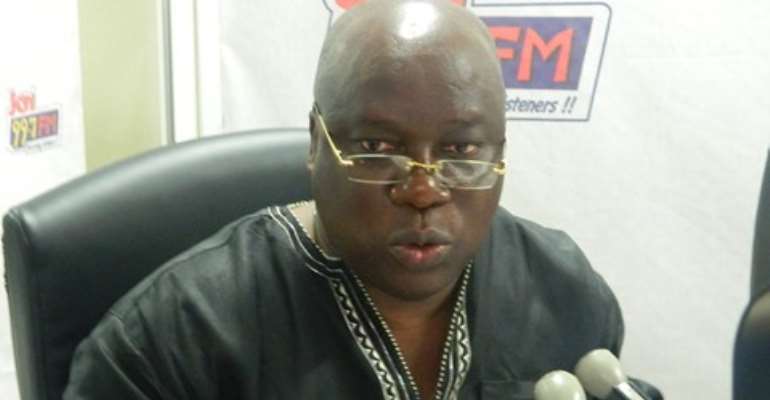 A group calling itself the Concerned People and Executives of the ruling National Democratic Congress within Tema metropolis, says it will resist any attempt to reinstate dismissed Chief Executive for the area, Kemps Ofosu-Ware.
A release issued on Wednesday by Kingsley Dotse Mensah for and on behalf of some members of the Assembly as well as some executives of the three constituencies in the Tema Metropolitan Assembly, described as "poor", the quality of leadership exhibited by the dismissed Mayor.
Kemps Ofosu-Ware is among 33 Metropolitan, Municipal and District Chief Executives relieved of duty by president John Mahama after serving their four year mandate. Local Government and Rural Development Minister, Akwasi Opong-Fosu subsequently directed Regional Ministers to act in their stead pending approval of newly nominated MMDCEs.
However, Greater Accra Chairman of the ruling NDC, Joseph Ade Coker is unhappy at President Mahama's appointments of Municipal Chief Executives (MCEs) and District Chief Executives (DCEs) in the capital.
"We believe that as a regional party, we have to make some inputs regarding the nomination or re-nomination of MCEs and DCEs in the region", Mr Ade Coker told Joy News.
But Mr. Ade Coker's reaction has been deemed by some party supporters in the region as a well-groomed plot by the leadership of the party to get the outgoing mayor reappointed.
"The bad leadership and personal character traits of Kempes Ofosu Ware simply served as a catalyst for the National Democratic Congress not getting a single seat in the metropolis, notable among which is the very seat he personally contested and lost by 3 votes although the president who doesn't stay with the people here won in that same constituency by an overwhelming 2000+ margin".
They accused Mr. Kemps Ofosu-Ware of demonstrating "lack of understanding or consideration to the myriad of problems confronting the good people of Tema through his misplacement of priorities on projects and programmes".
"A typical example of this waste is a set of "azonto" dancers he has personally erected with hundreds of thousands of cedis around the TDC traffic light while our mothers suffer from unbearable stench in our markets," the statement claimed.
The statement therefore appealed to the president to nominate a level headed replacement within the shortest time frame, to bring some sanity and confidence to the now vacant office and government in general".