Petitioners Accuse NDC Of Using 'Communist Inferior Tactics' In Filing Address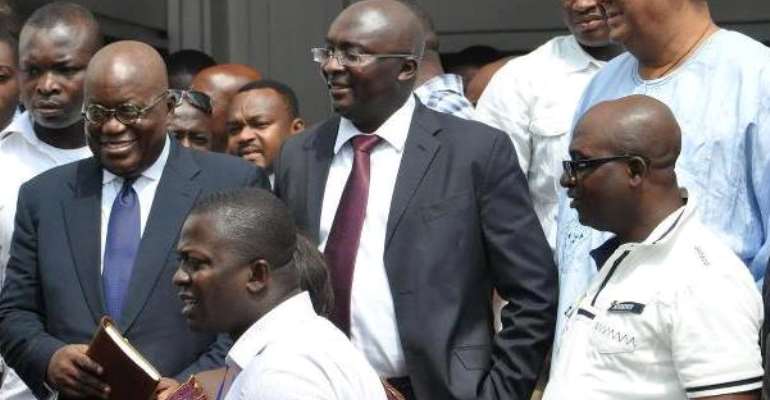 The Petitioners in the presidential results challenge trial have accused the third respondent, the National Democratic Congress (NDC) of using 'communist inferior tactics' with the aim of outsmarting the Petitioners as far as the filing of addresses are concerned.
At the resumption of sitting on Wednesday, Lead Counsel for the Petitioners, Mr. Philip Addison imputed that the NDC and the other respondents had spent the entire night combing through the Petitioners' address with the intention of arming themselves in that regard.
As far as Mr. Addison was concerned, Court orders are orders meant to be obeyed and thus expressed befuddlement about the NDC's inability to respect that order by the Bench for the addresses to have been filed by Tuesday July 30, 2013.
His comments came after Lead Counsel for the NDC; Mr. Tsatsu Tsikata had explained to the Court that the compilation of appendices for the address delayed the filing process.
Mr. Tsikata pleaded with the Bench to permit him to file despite missing the deadline.
He said he accepted full responsibility for the delay in filing.
The Bench pardoned Mr. Tsikata's delay and duly admitted the NDC's address.
The petitioners were the first to file their address on Tuesday followed by the legal teams of the President and the Electoral Commission.
The 2012 Presidential Candidate of the main opposition New Patriotic Party, Nana Akufo-Addo, his running mate Dr. Mahamudu Bawumia and the party's national Chairman Jake Obetsebi-Lamptey went to the Court to challenge the results on grounds that the 2012 general elections were fraught with irregularities.
The respondents in the case are President John Mahama, the Electoral Commission and the governing National Democratic Congress.
The Court is expected to deliver judgment in about a month upon receipt and hearing of the addresses.
The case has been adjourned to August 7, 2013 for oral presentation of addresses filed by Counsel for all the parties.