29 July 2013
|
Press Release
H4P Crew embark On Anti Malaria Campaign And Special Advocacy For Persons With Disabilities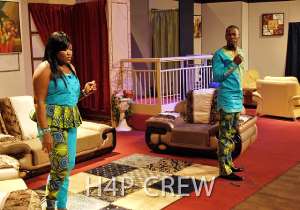 The H4P (Here For Perfection) Crew over the weekend thrilled audience at the national theatre with a melo-drama titled "Till Love Do Us part".
Twice a year, fund raising concerts are organised by the H4P Crew to mobilize support towards supporting persons with disabilities and the malaria campaign.
This event was preceded by a cultural performance by students from the New Horizon school.
H4P is a charity organisation in Ghana with the commitment to create and promote sustainable peace, health, human rights and national development.
It has its focus, a national anti malaria campaign and special advocacy for persons with disabilities.