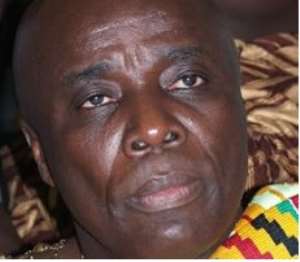 The Akyem Abuakwa Traditional Council has affirmed a Supreme Court ruling that members of the Kokoben and Mmabaduam families of Kwabeng in the Akyem Abuakwa Traditional Area have equal right to the Kwabeng stool, as much as the Akwanwini family.
The June 19, 2002 ruling of the court  is in respect of equal rights to succession on rotational basis.
It means the next Chief of Kwabeng must hail either from Kokoben or the Mmabaduam family.
This was contained in a public notice decision of the Akyem Abuakwa Traditional Council of July 19, 2013 at the Ofori Panin Fie, on the Kwabeng Succession dispute copied to the Chief of Staff, and the Daily Graphic.
It said  the decision was with respect to the fact that the immediate past Chief of Kwabeng, Daasebre Darkwa Woe, and the Akwanwini lineage had occupied the Gyase stool for more than 140 years.
The notice explained that the decision was in the spirit of equity and conformity with the decision of the Supreme Court on mutual right to succession on rotational basis.
It urged the Kokoben and Mmabaduam families, in consultation  with the Akwanwini family, to immediately and within seven days of the publication of the decision to present a candidate to the traditional council for consideration.
The notice said all three families must exercise mutual understanding and broad consultation in nominating a qualified candidate to succeed the late Daasebre Darkwa Woe. It also stressed that the candidate must be a peace-loving and unifying person with a broad vision for development and the socio-economic progress of the youth.
It finally commended all the parties for their co-operation  and urged them not to indulge in any acts that would endanger public peace and social harmony.