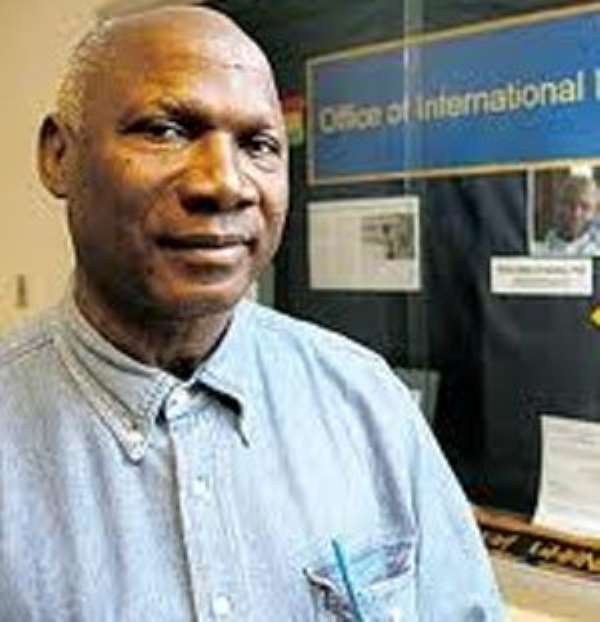 Kwasi Ansu-Kyeremeh
They began with martial music, Fidie Wura Beba, more martial music and yet more martial music. They are the dark days of coup d'etats in the motherland.
February 24, January 13, June 4 and December 31, maybe April 17 and May 15 are the darkest days. Excluding January 13, they are also days of bloodletting that earned the motherland little dividend.
Liberation, redemption, house cleaning, revolution, none materialized. The motherland was never economically liberated except for military men in big articulated truck business.
Redemption was denied by Bretton Woods machinations, we hadn't figured out how to skirt.
And today we ask ourselves whose house was cleaned. Apparently the refuse from the cleaning was dumped onto A December 31 revolution in the form of dog borns of corruption unknown in the existence of the motherland, colonial, post-colonial and in independence.
The products of the revolution are ampebre (don't need to work) boys and girls who have found looting the state as the only means of achieving prosperity. All the revolution taught them is just lie and keep on lying until people are compelled to believe those lies so that you can cheat them by lying more.
Events that caused and ought not to have caused any of the coups are probably small compared to contemporary conditions and events. You therefore need not be God's spokesperson to appreciate that these are perilous times.
Those who have chosen to insult the prophets could do better service to themselves by thinking seriously about peaceful containment of a judgment. The prophets are not prophesying doom; they are only cautioning restraint ahead of a landmark mother of all court rulings in the motherland,
The Peace Council, CSOs and intergovernmental organizations must set to work now. They should assure everyone that losing a case is not the end of the world. They should assure those who have made it their business to profit from coup d'etats and vote stealing as their only chance of taking power that they can live and steal another day without being caught; just like they have succeeded in doing in the past.
A coup d'etat we do not need. It is not in the coup addicts' interest to expect one. No one survives in circumstances such as we have to enjoy all what money and power that have been stolen from the motherland.
Pray, pray, is sometimes just to say let us be careful. I say this because I have a strong feeling that in all probability, what might appear irrational prophesying could be the result of rational analysis by a pastor.
In conversation with the famous Apostle inventor, I put it to him directly that his ministry was a disguise to cover the expression of his ingenuity and talent for creativity and invention. He said absolutely nothing in response. I want to believe up to today, he has been thinking about that; that what he sees as spiritually ordained is rather a genius trying to justify the status with and through religion.
Let me venture dangerously into a field of psychology I am only little knowing about. The field talks about the human being functioning through cognitive, conative, affective and psychomotor skills.
Cognitive we may acquire through the brain exercising schooling is so much known for. The affective skills come through interaction spurned by our gregarious nature and psychomotor results from again teaching and learning as in movements - hands, legs, eyes, whatever part of the body is movable.
Talent, the in-born, is what the conative skill is about. Inventors and creators probably have more of that attribute than many of us including the mediocrity the motherland is saturated with. I see the apostle as having a lot of the conative endowment; so much that he can only contain it through spirituality as an outlet.
I am not a seer. I have never been one. And I will never be one. But there is also rational deduction and induction. So one may not necessarily be a seer to deduce and induce to predict outcomes of human actions.
And, after all, how many times don't we hear 'communicators' say my compatriots in the motherland are discerning. To discern is to rationally analyze and arrive at an objective conclusion. So if you have stolen money, it makes sense to say you used the stolen money to further thief an election.
Following from that, you will continue to usurp power and authority to loot through phantom judgment debt and faked contract payments. It makes more sense to assume, predict and prophesy that you will make more trouble to hold tight to your stolen money. It is very simple reasoning.
So my compatriots worry not about the prophesying of caution. Just work towards the containment of any untoward anti-motherland actions, post-election petition judgment.