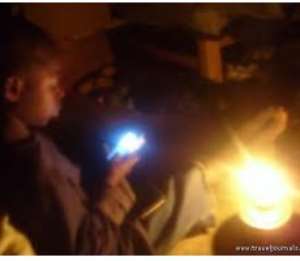 The Public Utilities Regulatory Commission (PURC) has faced off with the World Bank over its calls on government to re-constitute board of the utility regulator with more competent persons.
The Regulatory Commission says it will officially write to the Bank to register its displeasure, the World Bank has said it stands by the report.
Speaking on Newsnight, Nana Yaa Jantuah, Director of Public Affairs at PURC accused the bank of publishing an outdated 2009 report.
The report is dubbed Economic growth in Ghana: making the power and petroleum sectors rise to the challenge.
She said at a validation meeting about three months ago, the Bank apologized after the PURC refuted these claims as "totally untrue and unfair". The World Bank also promised to correct aspects of the report.
She said the PURC only heard of the report in the media. The Commission would be writing a formal letter to the World Bank to raise their concerns.
She explained the Bank's report does not focus on problems faced by consumers but rather directly "attacked the competence of the commissioners".
Sunil Mathrani ,a Senior Advisor on the energy sector for the Africa region of the World Bank responded that the report does not single PURC but includes the ECG and Energy Commission. These institutions, he says, have been a "big letdown and a big disappointment" to Ghanaians.
Sunil Mathrani did not see why the PURC alone was "obsessing" over their report.
He said the regulators have not managed tariff adjustment properly. This is hurting energy producers.
He recalled how in 2010, a sudden adjustment in tariff that caused serious public outcry. It partially rolled back the adjustment. He said the PURC instituted a system of "smaller, quarterly adjustments" which was also abandoned because of impending elections in 2012.
Tariffs have since been frozen and the PURC has not responded to calls to adjust tariffs since January, he complained.
Nana Yaa Jantuah said there was a legal process for adjusting tariffs. The Commission was also in court after a group raised questions about this process of tariff adjustment, she noted.
She said the PURC will not grant an increase if it was not convinced about proposals by the energy producers.
Some of the energy producers delayed in submitting their proposals, she said.
But the World Bank official said the delay in PURC's decision-making was "not normal".
The cedi has depreciated by about 12% and it was affecting the real value of the tariffs levied and "there is no free lunch" for energy services provided, he noted.
People buy airtime for their phones and pay for higher petroleum products, they are therefore prepared to pay realistic price for energy, he suggested.
In the end, he said the World Bank would not apologise for an official report. Nana Yaa Jantuah announced the Commission would be writing to the Bank.