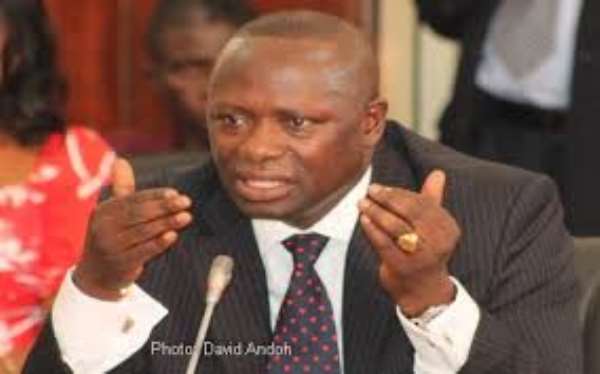 The World Bank has hinted that government spends a whopping $30 million monthly to import crude oil for power generation for domestic and commercial used in Ghana.
 
According the World Bank, latest report entitled: 'Emerging Economic Growth in Ghana: Making the Power and Petroleum sectors rise to the challenge', Ghana is spending $1 million daily to import crude oil for power generation. When multiple $1 million by 30 days. It is equivalent to $30 million.
The country could have saved the $30 million dollars per month if work on the first gas processing plant had been fast tracked.
Work on the plant, located at Atuabo in the Western Region, has delayed due to failure on the part of government to release funds on time to continue the project.
The World Bank report stated that though 'Ghana is fortunate that it has its own gas and can also import gas from Nigeria, via the West Africa Gas Pipeline (WAGP.
 
However, delays in the implementation of the Jubilee-associated gas infrastructure and supply interruptions on the WAGP have combined to produce an acute gas shortage at present'.
The report was quick to note that this shortage should be a powerful incentive for government to ensure the work is completed on time.
However, it maintained that Ghana's power challenges will not be over even when the gas starts flowing from Nigeria as well as from the plant in the Western Region.
 
The report indicated: 'Gas supply and demand in the power sector could come into tenuous balance as early as 2015, assuming Jubilee gas infrastructure is completed and Nigeria deliveries reach full volumes'.
 
But it stated that 'these supply sources are vulnerable to delays and delivery shortfalls, and reduced hydro output or economic growth could push demand for thermal generation above the base case'.
The report which is scheduled to be launched on Tuesday this week, therefore called for a rigorous plan to ensure the country generates power from all its oil fields, warning also that
without a plan to ensure full cost recovery or scrapping of subsidies in the sector, managers of the gas facilities could still make serious losses.