January 8, 2004
|
General News
UK Customs congratulates Ghana Narcotic Control Board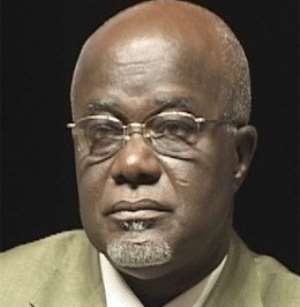 Accra, Jan. 8 GNA - The Customs Office of the United Kingdom has commended Ghana's Narcotic Control Board (NACB) for seizing 42 kilograms of cocaine concealed in sacks of rice imported from Guyana at Tema Port in September last year.
A statement signed for the Minister of The Interior, Mr Hackman Owusu Agyemang by Mrs Adiza Ofori-Adu, Public Relations Officer, on Thursday, said
Mr Jim Jarvie, Assistant Chief Investigative Officer of the Central Investigations of Her Majesty Customs, congratulated the Board in a message he sent to the Ministry.
The HM Customs expressed gratitude for the work of the NACB that led to the "dismantling of a criminal organisation trafficking cocaine to the UK and Western Europe".
The message said international cooperation was the only way forward, adding that due to such detections by Officers at the seaports and airports illicit drug organisations were being dismantled. The NACB and other security agencies at Tema Harbour seized 42 kilograms of cocaine found concealed in sacks of rice imported from Guyana, South America, to Ghana in two 20-foot containers in September 2003.
Three persons, Joseph Nwabueze, David K Anim and Macdonald Chimandas were arrested. The case is currently before court.