I was shocked by tussle over soft-copy request in Court – Baako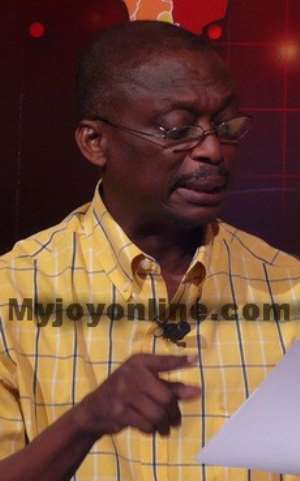 Abdul Malik Kwaku Baako Jr says he was shocked by the "tussle" at the Supreme Court over the Petitioners' request for a soft-copy of the final report of audited pink sheets by KPMG.
According to the Editor-in-Chief of the New Crusading Guide newspaper, he expected the Supreme Court to be technologically advanced enough to have considered the request.
Mr Baako's comment on Peace FM's Kokrokoo Tuesday June 26, was in reaction to Monday's debate between counsel for the Petitioners and Respondents when Philip Addison, lead counsel for Petitioners requested for a soft-copy of the audit report.
The Court refused an application by the Petitioners for a soft-copy of the report on the pink sheets audit by, auditing firm, KPMG after it heard the testimony of a representative of the firm, Mr. Nii Amanor Dodoo, who explained that from a "risk-management perspective", the firm, as a matter of policy, does not give soft copies of its audit reports to parties.
But Kwaku Baako believes the explanation given by Mr Dodoo may not be entirely accurate. According to him, he has information that KPMG handed a soft-copy of an audited report to Department for International Development (DFID) when they (KPMG) were contracted to undertake a similar task.
Mr Baako said he found the Respondents' protest for the request on the assumption that contents of the soft copy of the final report could be manipulated strange.
He demanded, rather rhetorically, whether alterations on the Petitioners' soft-copy would affect the original copy of the report in the custody of KPMG and the Supreme Court.
Pleading innocence, probably having regard to Justice William Atuguba's threat Monday, Kweku Baako insisted he was not challenging the Supreme Court's decision to refuse the Petitioners' request.
He said he was only questioning the reasoning behind the refusal.