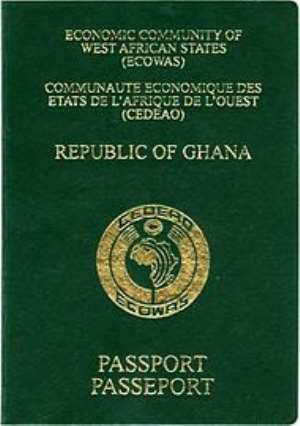 The Alliance for Accountable Governance (AFAG), finds the introduction of the 3,000 Pounds Sterling immigration bond scheme for some selected countries (including Ghana) by the British Government as highly ridiculous.
Under this scheme, all prospective visitors from countries dubbed as 'high risk' countries would have to deposit a colossal sum of 3000 pounds as an entry precondition.
AFAG finds this move by the British authorities not only as discriminatory but also undermines international diplomacy and above all constitutes a blatant somersault on the spirit of the Commonwealth of which Britain remains its permanent head.
In an era where citizens and governments are forging various forms of partnerships for personal and national advancements, the implementation of this ridiculous scheme will not only have an adverse effect on our long standing trade relationship with Britain but will also place enormous burden on prospective visitors who are already burdened with exorbitant nonrefundable visa fees.
Accordingly, we urgently call on Ghana's Foreign Minister to take a cue from her Nigerian counterpart by summoning British Officials to give full details on the development and also outline ways and means of protecting Ghanaians from such blatant extortion.