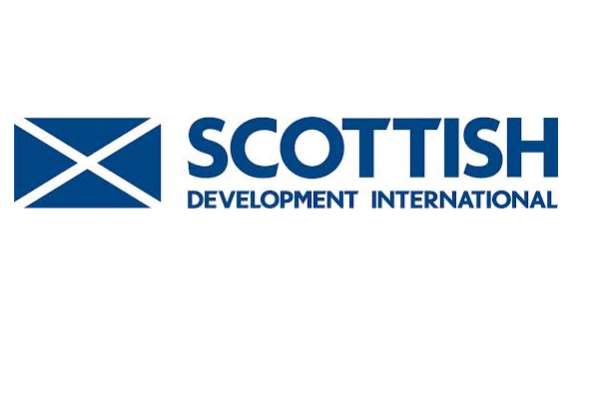 A report released last month by Scottish Development International (SDI), Scotland's investment promotion agency, revealed a 6 per cent growth in sales of oil and gas exports from Scotland to Africa in 2011/2012, with total international sales from both direct exports and overseas subsidiaries valued at £1,195 million. This investment in Africa reflects a +15 per cent swing in the growth rate of total sales into Africa from Scotland witnessed since 2009/2010.
The annual publication, published in conjunction with the Scotland Council for Development and Industry, analyses Scotland's international activity and contribution to the global oil and gas industry, and examines the value and destination of international sales achieved by Scottish service/supply companies. The latest survey for 2011-2012 revealed:
Scotland's oil and gas industry has experienced significant growth on the world market over the last 10 years
At a level of 31% in 2002, international sales through direct exports and overseas subsidiaries, now account for 47.6% of the sector
Total supply chain exports from the Scottish market increased by 5.8% to reach £17.2 billion while international sales increased by 8.4% to £8.2 billion
North America received the largest share of Scotland's supply chain exports with sales totalling £2.6 billion, seeing a 2.8% increase since 2010
Africa remained the second most important growth market with a 5.9% increase in sales
The impressive performance of this sector comes at a time when many parts of the world's economy are experiencing decline and reinforces the importance of the Scottish oil and gas industry on the global market. The report further highlights Africa's role as a major oil producer with tremendous potential for future growth, supporting estimates included in the 2012 BP Statistical Energy Survey that Africa supplied 11% of the world's oil in 2010 and in 2011 had oil reserves of 132 billion barrels. These reserves represent about 8% of the world's reserves and would provide oil for 41.2 years at current production rates.
Commenting on the survey report, Mark Hallan, Scottish Development International's Senior Director for Europe, Middle East & Africa said; 'Africa is rapidly becoming a major market for Scottish expertise in the oil and gas sector. Over the last five years the region has seen an increase in Scottish investment in areas such as oil exploration and drilling. We have seen Scottish oil and gas companies like Tullow Group and Bowleven plc become major investors in Africa. Our focus now is to deepen trade and investment in the region for the mutual growth of our economies'.
Ghana in particular was a particularly profitable investment opportunity and trading partner, as the SDI report reveals Scottish trade in the oil and gas service/supply sector with the country totalled £42 million in 2012. This figure is partly due to the operation by Scotland's Tullow Group of Ghana's Jubilee field, where current oil production stands at 110 thousand/million barrels per day. It is hoped this trade figure will increase given the announcement at Tullow Group's recent shareholders' meeting of their US$ 669 million investment in corporate social responsibility programmes in 2012, which will improve local expertise and education.
Other figures made available by Scottish Development International support this appetite for Scottish investment in Africa. During the last 12 months, Scottish Development International helped more Scottish companies than ever to target African markets. A total of 126 companies, mostly from the energy and further and higher education sectors, were assisted last year - an increase of 35 (38%) on 2011. In addition, the number of African countries that received these exports has increased in the last year from 14 to 26 different states, further demonstrating this desire to invest in Africa.
Editor's Note:
About SDI
Scottish Development International (SDI) is the investment arm of Scottish Enterprise. The agency works with both overseas and Scottish-based companies as well as organisations to grow the Scottish economy by encouraging inward investment into Scotland and develop trade outside of the country.
For more information:
Stratcomm Africa
Aseye Nutsukpui
+233 243 260 906
[email protected]