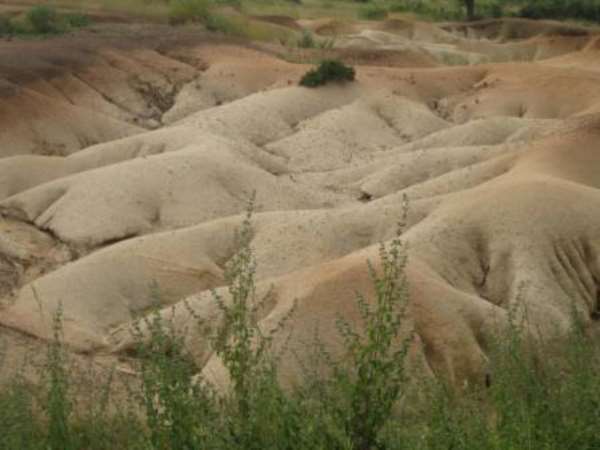 Freshwater is valuable. Of all the water on Earth, only 2.5 per cent is freshwater. And of all this freshwater, the total usable supply for ecosystems and humans is less than 1 per cent. When demand for water exceeds available supply, it results in water scarcity. Dry lands are particularly vulnerable to water scarcity.
The goal of the 2013 World Day to Combat Desertification is to create awareness about the risks of drought and water scarcity in the drylands and beyond, calling attention to the importance of sustaining healthy soils as part of post Rio+20 agenda, as well as the post-2015 sustainable development agenda.
This year's slogan, 'Don't let our future dry up' calls for everyone to take action to promote preparedness and resilience to water scarcity, desertification and drought. The slogan embodies the message that we are all responsible for water and land conservation and sustainable use, and that there are solutions to these serious natural resource challenges. Land degradation does not have to threaten our future.
Desertification, Drylands, threaten human security by depriving people of their means of life - by taking away food, access to water, the means for economic activities, and even their homes. In worst-case scenarios, they undermine national and regional security, force people to leave their homes and can trigger low- or high-level intensity conflicts.
Soil is key for securing water, energy and building resilience to climate change. There is a close relationship between livelihood and ecosystem wellbeing, and soils that are rich in biodiversity. Healthy soils produce life, and yet soil health depends a lot on how individuals use their land. What we do to our soils determines the quality and quantity of the food we eat and how our ecosystems serve us. Our increasing ecological interdependence also means enhancing soils anywhere enhances life everywhere
On this World Day to Combat Desertification, we would like to remind everyone threats to soil security unleashed by desertification, land degradation and the effects of drought constitute a peril to securing our common future.
Abibimman Foundation, IDAY-Ghana (International Day of the African Child and Youth), AYICC -Ghana and Global Call to Action against Poverty (GCAP-Ghana), Believe we need to take urgent action in order to avoid the increasing loss of land, Stand up and don't let our future dry up
Kenneth Nana Amoateng
Chief Executive Officer
Abibiman Foundation
Editor's Note:
www.iday.org, www.abibimmanfoundation.org/ Tel +233-303-213918, Mob:+233244023651