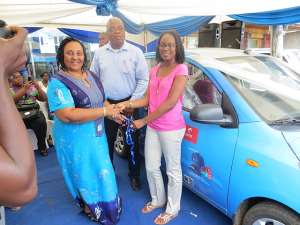 Samsung has ended their highly participated promo, dubbed - "Di Bi Na Sa Di Biom" in a grand event at Osu, Oxford Street which saw Mrs. Leo-Mensah from Kumasi driving away the third and final Hyundai i10.
She was accompanied by her husband, Mr. Leo Mensah and children all the way from Kumasi to drive away the car at stake
The 12-weeks promotion which rewards customers who buy any of the selected range of genuine Samsung phones and register it on on the e-warranty service, rewarded over 535 customers of Samsung each week with fantastic prizes ranging from, Samsung LED TV sets, Microwaves, Airtime from Airtel, Samsung Phones, branded wears and other exciting sourvenirs.
The promotion has given away 3 plush Hyundai i10 in each of the three monthly draws, with the first two cars going to Mr. Martin Kandau Bapin, a level 300 student at the University of Cape Coast and Ms. Comfort Kumi, a Nurse from Sunyani in the Brong Ahafo Region in the first and second monthly draws respectively.
Advertisement
"We thank the over 6,000 winners nationwide who have demonstrated their loyalty to Samsung by virtue of their participation in the promotion," said Tracy Kyei, Marketing Manager for Handheld products at Samsung Ghana.
She further reiterated Samsung's commitment to making lives richer and better and urged every customer to register on the e-warranty platform.
The promotion rewarded customers who purchased the selected range of genuine Samsung mobile phones which included Keystone, Chief Hero, Nari, [email protected]2, Galaxy Pocket, Galaxy Music, Galaxy S Duos, Galaxy S3, Galaxy S3 Mini, Galaxy Note 2, or Note 10.1 and registered the phones on the e-warranty platform by sending *Reg*IMEI NUMBER# to short code 1453.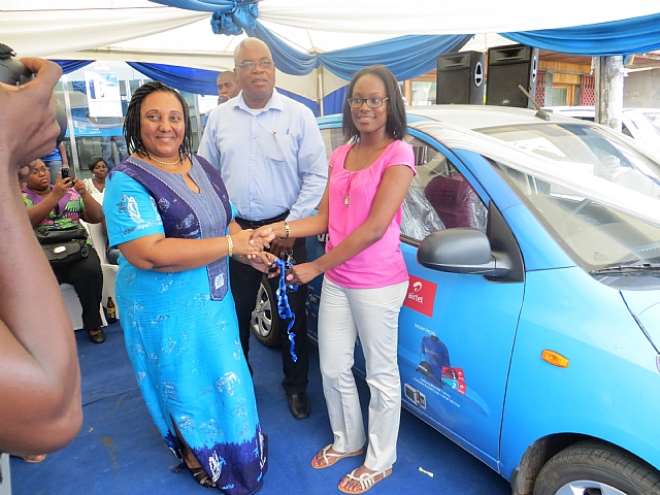 Mrs. Leo-Mensah Receiving The Keys To Her Brand New Hyundai i10 From Ms. Tracy Kyei As Mr. Leo-Mensah Looks On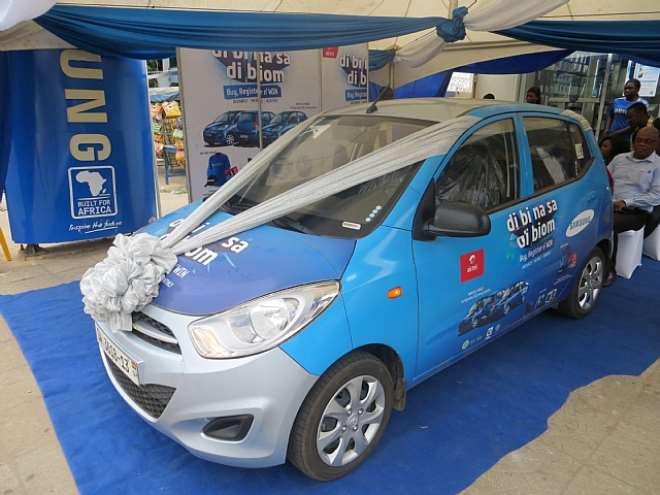 IMG 0783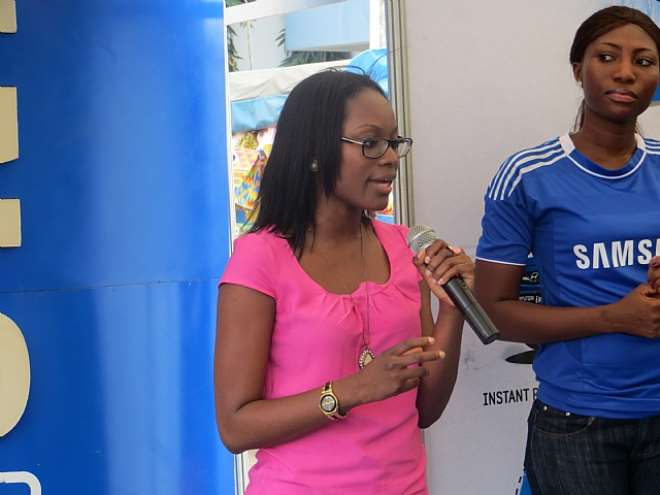 IMG 0790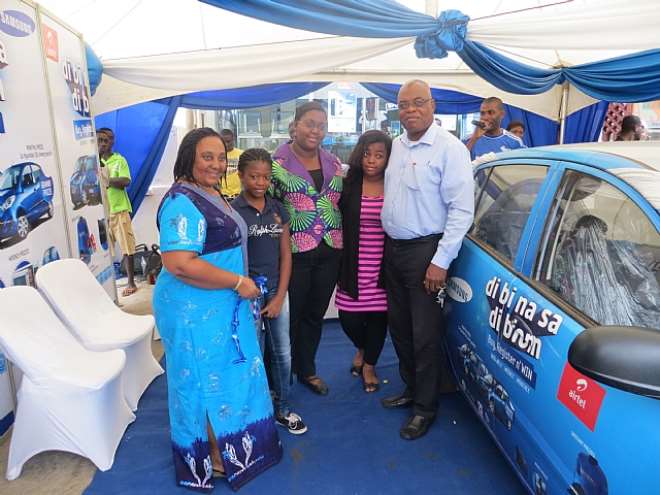 IMG 0799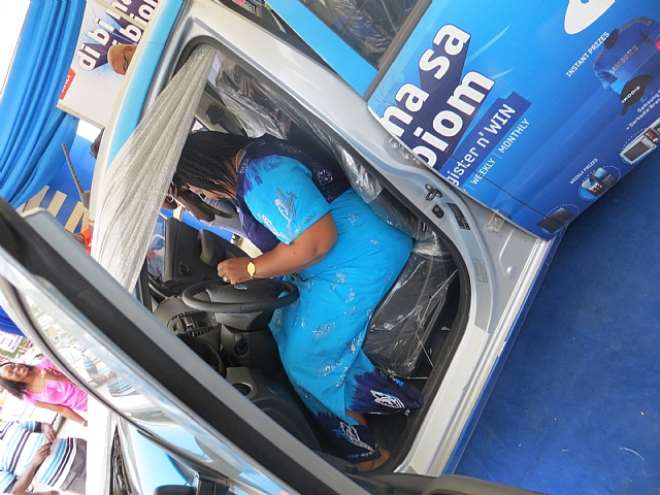 IMG 0800