PSI a new pillar for economic growth - Kyerematen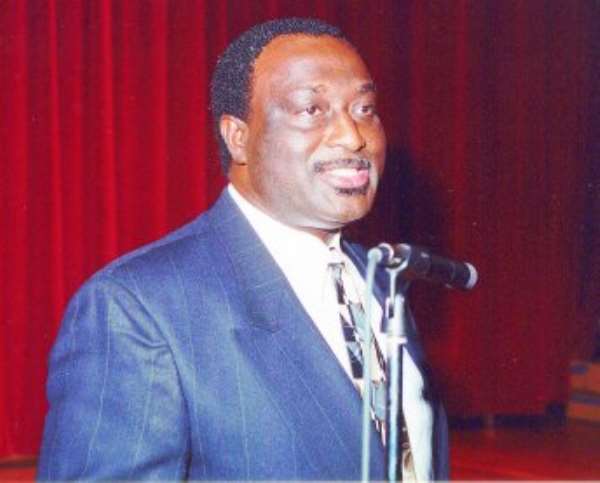 Mr Alan Kyerematen, Minister of Trade, Industry and President's Special Initiatives (PSI) on New Year's Day described the PSI as a new pillar for export drive and real economic growth. The Minister, who listed the economic potentials of the PSI on cassava, garments/textiles and oil palm at a lecture in Accra was emphatic on the opportunities being created for technological transfer, value addition to agricultural produce, employment generation and high premium on raising the country's foreign exchange earnings.
Mr Kyerematen was speaking at the 55th Annual New Year School being organised by the Institute of Adult Education of the University of Ghana (UG), Legon on the theme: "A Decade of Constitutional Rule in Ghana; Critical Issues Facing The Nation."
He said the commitment shown by the Sector Ministry in exploring both local and foreign investments for the textiles and garments, moved beyond creating the enabling environment to positively facilitate the making of Ghana as the largest exporter of garments and textiles in the West Africa Sub-Region within the next three to five years. He said five of the 100 garment factory units being constructed at Tema in the Greater Accra Region would be completed in January. Five of a projected 10 foreign owned garment factories have shown interest to invest in Ghana.
Mr Kyerematen said it is on record that countries that have developed within the last 100 years started with garment and textiles. Cassava, which has been transformed into a cash crop contributes 22.5 per cent of agricultural Gross Domestic Product (GDP) and has the potential to earn foreign exchange by processing it into industrial starch for export.
He spoke about the viability of the crop including the establishment of 10 cassava starch factories by 2006 for the production of 200,000 tonnes of cassava starch per annum.
For oil palm, Mr Kyerematen expressed the hope that the initiative would create a million jobs within the 10 years; put 300,000 hectares under cultivation whilst 60 processing mills would be established throughout the production areas by 2020.
Mr Kyerematen spoke about the export potential of salt and wealth creation and appealed to the chiefs and other traditional elders in the beneficiary communities to cooperate with the Government to exploit the resource.
"We are sitting on white gold and so we should not talk about poverty alleviation".
Mr Kyerematen said although the PSI did not hold the solution to all the economic woes it was not a scheme that would fizzle out due to its non-political approach.
Professor Chris Gordon, Dean International Programmes of the UG, who chaired the function, asked Ghanaians to be business minded to woo more foreign investors.