10 June 2013
|
General News
Realistic tariffs are "incontrovertible", but numbers must add up – Dr Wereko-Brobby
Myjoyonline.com | George Nyavor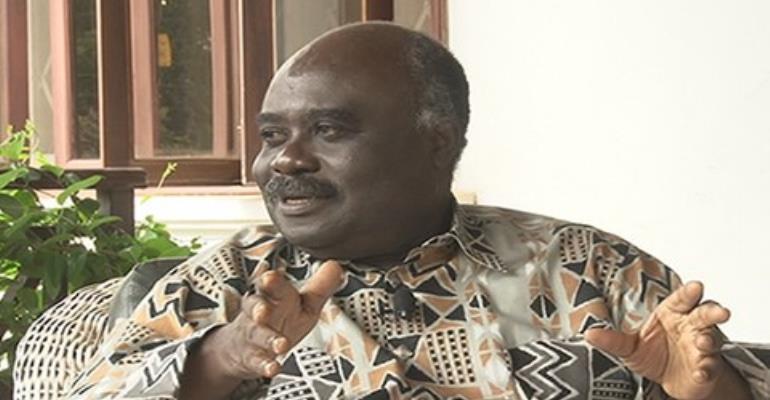 Dr Charles Wereko-Brobby, former Chief Executive of the Volta River Authority (VRA), says even though it is an "incontrovertible fact" that paying realistic tariffs is important to ensure efficiency in the utility service delivery, there is need for service providers to justify the numbers they are proposing.
Dr. Wereko-Brobby described as "absurd", for the Electricity Company of Ghana (ECG) to demand for 19 to 30 percentage increase in tariffs. "Having said that we need to pay the right tariffs, we need to investigate the elements of the right tariffs", he said.
Officials of the Electricity Company of Ghana (ECG) have contended that the increase in the price of raw materials and rising cost of producing power, have necessitated the demand for increased tariffs.
Speaking on the Super Morning Show Monday, Dr Wereko-Brobbey refuted claims by the service providers that there has been an increase in the price of crude oil. According to him "in the last year, crude oil prices have gone down averagely by 12%" in the last 12 months.
"We need to really, vigorously look at the numbers to arrive at a cost that we know is justifiable in terms of the cost of producing the power," said Dr Wereko-Brobby.
Although the VRA said it spends about 90% of its cost of production on crude oil, Dr. Wereko-Brobby said the Public Utilities Regulatory Commission (PURC) must scrutinize the numbers before approving the tariff increase proposals.
According to him, the current numbers presented by VRA is not convincing enough as a justifiable reason for tariff increases.
In his view, the lack of information on the website of VRA about how much power they are generating and how much it costs them, has contributed to the difficulty in presenting a justifiable reason for a tariff increase.
Catch up on the latest news videos from Modern Ghana.
Advertized