May 30, 2013
|
Politics
Afari Gyan prepared to save his reputation and damn the election – Buaben Asamoah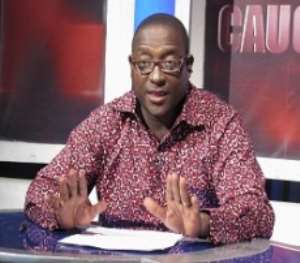 Yaw Buaben Asamoah, spokesperson for the New Patriotic Party (NPP), has described Chairman of the Electoral Commission Dr. Afari Gyan's testimony in court as a "prepared" attempt to "save his reputation and damn the election".
Dr. Afari Gyan, a witness for the Electoral Commission gave his much-awaited testimony in court today as he was led by his counsel, Quarshie – Idun.
The E.C admitted that some officials contracted by the Electoral Commission on the day of election committed some errors in the discharge of their duties.
Dr. Afari Gyan said if EC officials did not commit mistakes it would have been a miracle.
The Dr. Afari Gyan who was also the returning officer for the 2012 presidential elections admitted to "transposition errors" - a situation where for instance the votes for one candidate could accidentally be given to another. It could also occur when a returning officer picked the wrong score from the pink sheet onto the collation sheet.
But speaking on Multi TV and Joy FM's Top Story Yaw Buabeng Asamoah would not have this excuse. He said the EC "made a fetish about his problem" by denouncing his temporary staff.
He wondered how after six general elections the EC kept using different sets of electoral officers to undertake "sensitive functions" without retaining experienced personnel.
He revealed that although the EC has said a 4% error in elections was acceptable, petitioners are demonstrating as much as 46% error in the general elections and that transpositional errors helped elect John Mahama as president.
The admission by the EC undermined the NDC's reliance on transpositional errors as their main line of defence in the hearing of the Presidential Election Petition, Asamoah argued.