27 May 2013
|
Politics
Ghana's first Lady elected Vice President of OAFLA
Flagstaff House Communication Bureau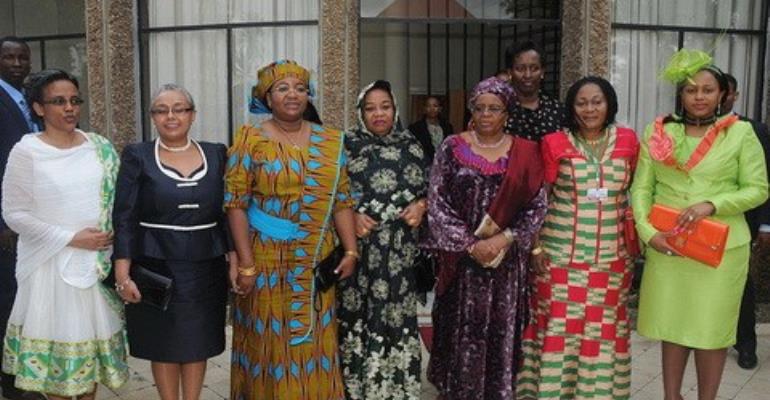 Ghana's First Lady, Mrs. Lordina Mahama, has been elected the 1st Vice President of OAFLA, the Organisation of African First Ladies Against HIV & AIDS, at their meeting in Addis Ababa.
The meeting took place on the sideline of the Golden Jubilee Session of the African Union and the 21st Ordinary Session of the Assembly of Heads of State & Government of the Union.
Ghana was also elected one of the two members representing the West African sub-region on the Steering Committee of the Organisation. The other member is Senegal.
Mrs. Mahama is supporting the work of the Ghana AIDS Commission as a Premier Advocate for the UNAIDS Global Plan to reduce mother to child transmission. She is also assisting the Commission's HIV ambassadors in their work against discrimination and public education about HIV and AIDS.
Mrs. Mahama has also announced that she will through her organisation, the Lordina Foundation work to improve the health and lives of orphans, women and young persons by providing them with vocational and other skills to enhance their employability and overall career opportunities.
Contracts awarded to the sister-in-law has raised questions of conflict of interest.
Advertized