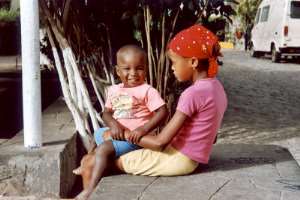 STATISTICS CONDUCTED by the Ghana Health Services has revealed that about 750,000 teenagers between the ages of 15 and 19 became pregnant last year in Ghana.
Close to 14,000 teenagers in the Central Region got pregnant last year, indicating a tremendous 62% increase in the region over the previous years.
The Chairman of the Ghana Coalition of Non Governmental Organizations (NGOs) in the Central Region, Bright Amissah-Nyarko disclosed this at the 5th Regional Civil Society Organizations (CSOS) Health Forum at Cape Coast on Thursday.
The forum was on the theme, 'Overcoming the gaps and challenges in attaining reproductive health Millennium Development Goal (MDG) indicators: The collective role of CSOS and Stakeholders'.
Mr Amissah-Nyarko noted that a total of 762 teenagers from Gomoa West District got pregnant with 17 out of the number between the ages of 10 and 14. He emphasized the need for civil society not to rest until there was a drastic change in the attitude of teenagers who are the future leaders.
The regional chairman hinted that malaria continued to be the highest reported medical condition at the Out- Patient Department in all the health facilities in the region and that posed a major threat to pregnant women and children under five years.
Mr Amissah-Nyarko said a total of 1,003,100 long lasting insecticide treated bed nets were received and distributed during the door-to-door free distribution and hang-up campaign in the region. 'Strategizing a new paradigm for interventions involving partnerships between the health sector, NGO's, sex workers, street children, female porters, and religious groups on the need to fight HIV/AIDS in the country,' he said 'Organize health education activities to target the cultural, personnel and geographical needs of the people in the reproductive age,' he stated.