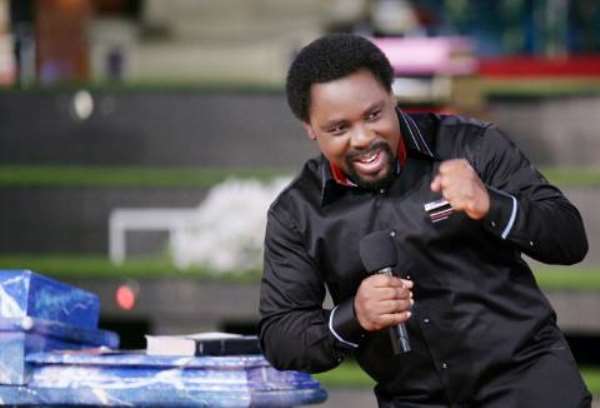 The Greater Accra Regional Police Commander, DCOP Christian Tettey Yehonu has directed authorities of the Synagogue Church of all Nations to quit hosting revivals at their Spintex auditorium in Accra.
Speaking to Citi News, DCOP Yehonu noted that the stampede that occured at the weekend could have been avoided if the church had chosen a bigger venue to hold its events.
Four people died on Sunday as a result of a stampede at the Synagogue Church of all Nations. The stampede occurred as people struggled to secure poll position to receive holy water blessed by the Presiding Prophet, T.B Joshua.
Mr Tettey Yehonu indicated that, "the place was too small to manage a congregation of this magnitude", and suggested that the Accra Sports Stadium or the independence square were more suitable alternatives to handle a crowd of that magnitude.
Meanwhile, officials of the Church who say this is the first time people have died in any of their services worldwide, have told Citi News they did all in their power to save the situation.
Reverend Sam Mc-Canan is a Reverend at the Synagogue Church of all Nations in Accra said: "The happening yesterday at Spintex is unprecedented, we are used to crowds and huge numbers but not something like this. We are a crowd puller but we are not used to a number like this. This is a first of this kind and we are very devastated about it".
"This is very unfortunate and we are very devastated about it. We are going to do a thorough work to ensure this does not repeat itself. Everything started orderly this morning, until 30 minutes when we heard a stampede outside the office".
"We went outside then saw some casualties lying outside there and others trampled over. We cancelled the meeting and called the national ambulance to intervene".