NASS AND THIS ANIMAL FARM CALLED 'NIGERIA' (1)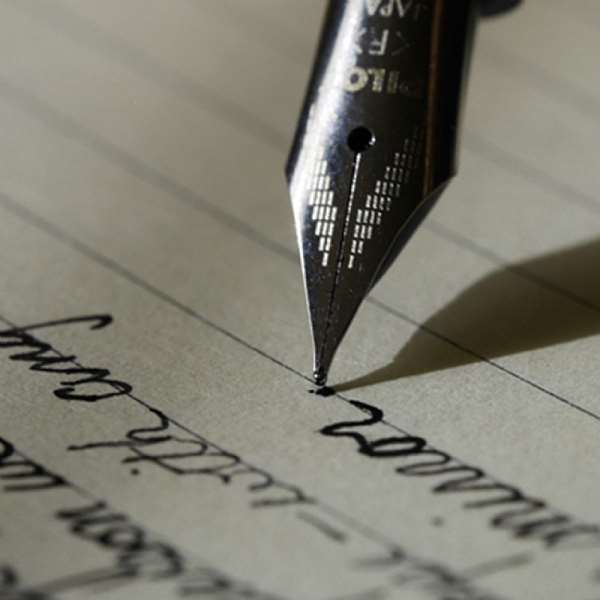 Deputy President, Niger Delta Integrity Group
George Orwell's classic ANIMAL FARM satirically and succinctly portrays how humankind can be so mean as to administer preferential treatment to people if the same offense or even an offense of lesser gravity is committed in a feat of passion and rage. All animals are equal, but some are more equal than others, Orwell's, asserted!
I read a caption on PREMIUM TIMES titled HOUSE OF REPS ORDERS POLICE PROBE ON DOKUBO, KUKU OVER 2015 WAR THREAT. The offense of the duo according to the analysis is that Hon. Kingsley Kuku - Chairman of the Presidential Amnesty Programme and Special Adviser to President Jonathan on the Niger Delta spoke at a meeting with the United States officials in Washington to the effect that President Jonathan remains the sole custodian of peace in the Niger Delta. Said he: 'permit me to add that the peace that currently prevails in the zone is largely because of Dr. Goodluck Jonathan, who is from the same place, is President of Nigeria. That is the truth. It is only a Jonathan Presidency that can guarantee continued peace and energy security in the Niger Delta'.
Piqued by this statement, a law maker in Nigeria's lower House Malam Ali Madaki from Kano moved a motion that Kuku's statement smacks of incitement, treasonable and offensive such that he pushed for a probe. It was like the fatwa pronounced on Salmon Rushdie when he wrote the SATANIC VERSES, but unknown to Madaki that even his salaries and allowances come from crude oil.
If we can conjure some logical thinking to decipher what Hon. Kuku said, one can admit without any qualm of conscience that both Asari Dokubo and Kingsley Kuku only reiterated the obvious. Firstly, it was the Late President Yar'Adua and current President Goodluck Jonathan that initiated the Presidential Amnesty Programme, (PAP) ostensibly to douse the tension of militant insurgency in the oil-rich Niger Delta. It is logical to assert that the peace we enjoy, which has led to the uninterrupted flow of crude oil upon which our NATIONAL BUDGET is predicated, can only redound to President Goodluck Jonathan. I salute the bravado of President Goodluck Jonathan who in spite of the staccato of gun fires, took the risk and visited militant camps and preached a sermon of peace along the lines of Demobilization, Recovery of arms and Rehabilitation of the youths. In my reckoning (and most people have same sound sense of judgment) that since May 29th, 1999, the only programme that has recorded at least 90% success rate is the PAP - success in terms of peace, uninterrupted oil production, skills acquisition, youth empowerment, human capacity building and many unquantifiable spill-over benefits.
Secondly, Hon Kuku holds tenaciously that leadership and strategy are essential to the peace in the Region. By deductive reasoning, therefore, if the Nigerian nation shall continue to enjoy the dividends of democracy through peace in the creeks and the protection of oil facilities, he has only expressed his belief that a Jonathan Presidency beyond 2015 is a sine qua non. And under the Freedom of Information Act, what Kingsley Kuku is a loud statement and a re-affirmation of his belief the leadership style of President Goodluck Jonathan as a pre-requisite for sustainable peace in the NDR and economic prosperity of the nation.
Thirdly, I think, Hon. Kingsley Kuku was part of the Niger Delta Struggle hence he has a better grasp of the psychology of the Niger Delta militants and the dynamics alaof the insurgency than most people. Even as he runs the PAP, almost on a daily basis, the repentant militants are not shy to declare that the development of the Region is dismal and the only reason they have decided to sheath their swords is because they do not want to torpedo the peace erected by President Goodlick Jonathan. This is a well-established fact which the Malam Madaki will never understand.
I sometimes shudder; nay think aloud, how the Niger Delta Delta Region and her people are treated as Second Class citizens. I say this because I could remember vividly scores of Northerners who have made earth shaking statements that threaten the very fabric of the Nigerian State. I will restate four of such unguarded statements and ask whether the NASS members were on sabbaticals.
In October 2010, Alhaji Lawal Kaita said on behalf of the Northern Elders Political Forum. He said:
'We'll make Nigeria ungovernable for Jonathan. Anything short of a Northern President is tantamount to stealing our Presidency. Jonathan has to go and he will go. Even if he uses incumbency powers to get his nomination on the platform of PDP, he will be frustrated out of office'
Yes, Kaita was right because now he has rallied the North to reinforce the offal that is Boko Haram to distract President Jonathan and to frustrate and destabilize the nation. By implication elders like Kaita represent a bad example to the youths and a monumental waste to his generation because the real essence of living is preservation of self and future generations.
Another Northern Leader Dr. Junaid Mohammed said in an interview in THE NATION of March 17th, 2013 'that unless efforts are made to ensure that 2015 general elections are free and fair, it may turn out to be the last election in the history of the nation' An inflammatory statement of this nature is all the more weighty because the man Junaid appears to be the NATIONAL COORDINATOR OF THE COALITION OF NORTHERN POLITICIANS, ACADEMICS, PROFESSIONALS AND BUSINESSMEN. It is unfortunate that members of the NASS were either in a stupor or enjoying such hate speeches, even against the laws of the land. Paradoxically, the NASS has the primary responsibility of making laws for the good governance of the nation, but they paid deaf ears to such a man threatening even their existence. I also believe the NASS only woke up from their stupor to hear ASARI DOKUBO and KINGSLEY KUKU, who in all intent and purpose expressed their passionate belief that and Jonathan Presidency will guarantee peace even beyond 2015. When did such a statement become treasonable? If I dare say that some persons domiciled in the THREE ARMS ZONE are running amok, will it be excessive or will I too be probed for any nonsense?
Still expressing the invective and venomous hatred for President Jonathan, one Malam ABU KING SHULUWA tried to take it to a bizzare level of conjuring some teleological inspiration to find a solid grounding on why Jonathan should not contest in 2015. He said this much: ' I saw a vision of the country disintegrating by 2015, but the only person that can save Nigeria from the impending disintegration is President Jonathan and he can do that by not contesting the 2015 Presidential election' SHULUWA was not done yet. He continued to essay his bad verses: 'If he does, then he is calling for the total revolution which will affect every household. That revolution will start the day Jonathan is announced as the candidate of the PDP. If he dares win, the election, he will hardly be sworn-in because of the revolution'
Did the NASS regard ABU KING SHULUWA as a prophetic amateur or a man hell bent on pouring sulphur concocted by the sinister sons of Satan? Dis the NASS invite him for questioning for concocting such a demonic ambition of threatening to overthrow a democratically elected government? SAD! Members of the NASS went to sleep and this interview was granted only on Friday March 8th, 2013 on DAILY INDEPENDENT.
Then came the fiery one who once overthrew a democratically elected government. General Muhammadu Buhari said: 'God willing, by 2015, something will happen. They either conduct a free and fair election or they go in a very disgraceful way. If what happened in 2011 should happen again in 2015, by the grace of God, the dog and the baboon would all be soaked in blood' Astonishingly, this brimstone was spewed by a former Military Head of State who has democratic blood flowing in his veins. These violent speeches has already groomed a sect that is doing damage to our national psyche- destroying as it were, lives, property, foreign investment, foreign policy and every good thing that would have moved Nigeria to greatness. Verily, those who plot the destruction of the Nigerian State are not only unpatriotic; they may have concluded plans to create another State where they will rule with iron fists, but the march of democracy cannot be stopped.
The NASS engaged in a protracted debate on Nigeria's 2013 budget - the budget came from the Niger Delta; even the resources they hope to set aside to execute their agenda of chaos and disintegration are from the Niger Delta. Asari Dokubo and the Chairman of PAP are aware of this fact. The probe they are calling for, the coffee they will drink and the seating allowances they will rake into their pockets are all from the Niger Delta. The question is what does the NATIONAL ASSEMBLY and this animal farm called Nigeria want from PRESIDENT GOODLUCK JONATHAN AND THE NIGER DELTA REGION? ONLY TIME WILL TELL!
Idumange John, writes from Lagos