7 May 2013
|
General News
MFWA Launches Phase Two Of Its Local Governance Project In Northern Ghana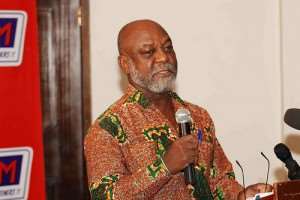 The Media Foundation for West Africa under its Media, Development and Democratisation Programme, will from May 2013, officially commence Phase Two of its project 'Using Radio to Promote Effective, Participatory and Accountable Local Governance in Northern Ghana'.
The project, funded by IBIS-Ghana, aims at increasing citizens' understanding of, and participation in local governance concepts and processes, increasing local government authorities' responsiveness to questions raised by citizens around priority issues through radio and enhancing transparency and accountability at the local governance level.
Phase Two of the project follows the successful implementation of the first phase which resulted in weekly local governance programmes on all eight partner stations, demonstrable listener satisfaction of the radio platforms and increased leadership responsiveness to development needs and concerns raised by citizens on project radio stations.
The project is working with eight radio stations and partnering five Metropolitan, Municipal and District Assemblies (MMDAs), IBIS Public Participation in Local Governance Groups and other Community Based Organisations drawn from Upper -East, Upper -West and Northern Regions.
The Phase Two of the project will train journalists in specific priority issues of local governance such as Sources, quantum and application of funding for MMDAs and the Content and Provisions of Assemblies' Medium Term Development and how the Plans are implemented and channels of information disclosure by the MMDAs.
The eight partner radio stations will specifically focus their weekly local governance programmes on these priority issues as well as follow up and seek responses to critical questions/concerns raised by citizens on issues that bother directly on them such as the provision and quality of services - health, education sanitation and many more.
In order to strengthen advocacy around citizens' participation, transparency and accountability in local governance in Northern Ghana, the project will also build the capacity of 17 local governance-oriented Civil Society Organisations (CSOs) on useful media advocacy strategies for effective and accountable governance at the local level.
This is against the backdrop that the media, by their agenda setting capability, play a very sensitive role in helping citizens to make responsible and informed decisions and keeping duty bearers on their toes, thereby ensuring accountability and transparency.
The project will be officially launched in Tamale on May 8, 2013. This will be followed with Consultation meeting with project partners - Radio Stations, MMDAs and CSOs to cement consensus for project collaboration and support as well as training for journalists and CSOs on local governance and effective media advocacy strategies respectively on May 8- 10, 2013.
LIST OF MMDAs AND RADIO STATIONS involved project.
Tamale - Metropolitan Assembly - Justice FM & Diamond FM
Bolga Municipal Assembly - URA Radio, Word FM, A1 Radio
Garu -Tempane District Assembly - Quality Radio
Wa Municipal Assembly - Radio Upper West
Sisala-East District Assembly - RADFORD FM
Editor's Note:
Issued by MFWA in Accra on May 7, 2013

The MFWA is a regional independent, non-profit, non-governmental organization based in Accra. It was founded in 1997 to defend and promote the rights and freedom of the media and all forms of expression.



For more information please contact:
Kwame Karikari (Prof)
Executive Director
MFWA
Accra
Tel: 233-0302-24 24 70
Fax: 233-0302-22 10 84