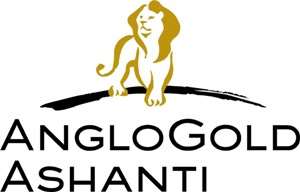 Bonsa (W/R), April. 26) GNA - Anglogold Ashanti (AGA), Iduapriem mine has celebrated world malaria day which falls on April 25 of every year at Bonsa in the Tarkwa Nsueam Municipality.
The theme for this year's celebration was 'Invest in the future, defeat malaria'.
Speaking at the ceremony, the Western Regional Minister, Mr. Ebenezer Kwadwo Teye-Addo, said malaria still remains a major health problem and has increased Ghana's morbidity, accounting for about 37.5 percent of outpatient attendance recorded at various hospitals across the country.
He said the effect of malaria influenced government's decision to pass a Legislative Instrument to direct all municipal and district assemblies to allocate one percent of the central governments development budgetary allocations on malaria control programmes. 
Mr. Teye-Addo explained that in the 2012 malaria report, concerted effort by endemic countries, donors and global malaria partners led to strengthened malaria control around the world.
The Regional Minister said after the rapid expansion between 2004 and 2009, global funding for malaria prevention and control intensified between 2010 and 2012 and that progress in the delivery of some life-saving commodities also slowed.
Mr. Teye-Addo said these developments are signs of a slowdown, which threatens to reverse the remarkable gains in the fight against one of the world's leading infectious killers.
The Regional Minister commended the company for the immense support and contributions they have been making towards the fight against malaria.
He used the occasion to inaugurate the AGA malaria indoor residual spraying programme where he stressed that with the roll out of the programme in the Western region malaria cases recorded at health centres will reduce.
The Managing director of AGA Iduapriem mine, Mr. Sicelo Ntuli said the company's malaria control programme has already begun at Obuasi, Iduaprime mine as well as parts of the Northern Ghana.
Advertisement
Mr. Ntuli said last year over 750 people were trained and employed to run the programme and has also created employment for local residents of beneficiary districts.
He said as mapping has begun in the municipality, the company expects that the various communities will co-operate with the AGA malaria team to help the programme become a success.
The Managing Director said the indoor residual spraying exercise will be extended to the regional capitals.
Mr. Ntuli appealed to Ghanaians to desist from practices which can result in malaria because funds meant for other pressing developmental projects are channelled into eradicating the disease.
The Municipal Health Director, Dr. Jack Galley in a short address said, though malaria continues to be a leading disease in the municipality, records at the Tarkwa government hospital indicated that for the past five years no pregnant woman has died of malaria.
Dr. Galley said to maintain this record; his outfit is prepared to assist the company in achieving its targeted aim on their malaria control programme.
GNA