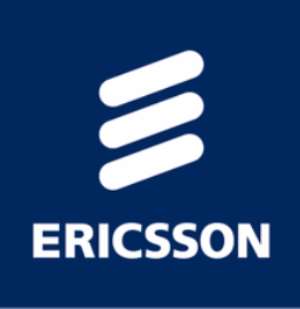 Two weeks ago, Business Sweden, Ericsson and the Swedish Ministry for Foreign Affairs announced a strategic partnership for a two-year ICT venture in Sub-Saharan Africa with special interest in Ghana.
The program aims to share knowledge, increase collaboration and trade between key countries and Sweden in order to strengthen the African ICT sector.
This came to light at a special press briefing on Swedish-Ghanaian ICT partnership held in accra on Thursday, 18th April, 2013
Workshops and seminars are however expected to be hosted in 10 African countries, some of the fastest growing markets in the world.
It has kicked off in Ghana with government officials, authorities, companies, and industry experts interacting and presenting their views on new business models and opportunities for the development of ICT and its role in empowering people, business and society in Ghana.
During the course of the program, high-level delegations including representatives of Swedish companies, key government stakeholders and vertical players from trade, ICT, Energy and infrastructure industries will also visit Angola, Nigeria, South Africa, Tanzania, Uganda, Zimbabwe and others.
According to the Swedish Ambassador to Ghana, Svante Kilander, Sweden is a strong partner to Africa through institutional corporations, and Swedish organizations have large presence in Africa and are seeking to use ICT as a key area of collaboration.
"Sweden and Africa have strong and historical ties; we see the new modern Africa taking shape and growing. Sweden is, and will continue to be, a solid partner in African developments.
ICT is one of Sweden's key industries and has made Sweden top-ranked globally in terms of connectivity, e-governance and ICT innovations. The ICT industry stands for a large share of the employment in Sweden and there is potential for a similar effect in Africa.
A joint report by the World Bank and the African Development Bank has already confirmed how ICT is transforming businesses and driving entrepreneurship and economic growth in the region, while enabling access to education, healthcare, employment and information that helps citizens improve their quality of life.
The Head of Ericsson Ghana, Andreas Karlsson, on his part said, "This partnership serves as a platform for various stakeholders in the ICT Community in Ghana to meet and collaborate cross-industry to realize this growth potential in an effective and efficient way.
Ericsson's leading role in technology and service leadership throughout Africa and globally gives us the competence, knowledge and experience to drive and participate in this growth for Ghana.
In a remark, Olov Hemstrom, Business Sweden's Area Coordinator For Sub-Saharan Africa, said:
"We are very happy to enter this partnership together with the Foreign Ministry and Ericsson; through this program, we wish to contribute to establishing and showcasing Swedish competence and leading ICT companies to partner up with African companies to support the African growth further. We believe this will be of great benefit for both Sweden and Sub-Saharan Africa."
Representatives from 10 Swedish ICT companies are participating in discussions around shared growth and collaboration opportunities in the Ghanaian Market.
Editor's Note:
Follow the event on www.business-sweden.com/ICTAfrica
About Business Sweden
Business Sweden is a new organization built on proud traditions from the Swedish Trade Council and Invest Sweden. We make Sweden more attractive to do business with.
About Ericsson
Our multimedia content is available at the broadcast room: www.ericsson.com/broadcast_room

Ericsson is the world's leading provider of communications technology and services. We are enabling the Networked Society with efficient real-time solutions that allow us all to study, work and live our lives more freely, in sustainable societies around the world.
Our offering comprises services, software and infrastructure within Information and Communications Technology for telecom operators and other industries. Today more than 40 percent of the world's mobile traffic goes through Ericsson networks and we support customers' networks servicing more than 2 billion subscribers.
We operate in 180 countries and employ more than 100,000 people. Founded in 1876, Ericsson is headquartered in Stockholm, Sweden. In 2011 the company had revenues of SEK 226,9 billion (USD 35.0 billion). Ericsson is listed on NASDAQ OMX, Stockholm and NASDAQ, New York stock exchanges.