7 April 2013
|
Business & Finance
Banking expert advocates Financial Ombudsman Service for Ghana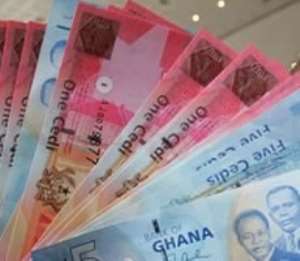 A banking expert is advocating the establishment of a Financial Ombudsman in Ghana to serve the needs of financial consumers.
Nana Otuo Acheampong says such entity, with offices nationwide, will offer consumers independent and impartial service in resolving disputes with financial institutions.
About 35 countries currently have such ombudsman services.
"The idea of an ombudsman is an independent referee between consumers and supplies and they are able to articulate the position where one party is not happy with a service that they have received and resolve it", said Nana Otuo.
An estimated 70 percent of the Ghanaian population are still not attracted to the banking and financial services sector.
According to Nana Otuo Acheampong, the non-availability of an independent institution to address grievances of financial mistrust could partly be attributed to the large unbanked population.
"Presently that responsibility resides in the Bank of Ghana and I think they have too many responsibilities; it should be given to an independent ombudsman established by an Act of Parliament and that would improve the financial services sector", he noted.
The banking expert has also called for the rationalization of the financial services regulatory regime.
There are currently four regulatory institutions: the Bank of Ghana for the banks; Securities and Exchange Commission for capital markets and investments; National Insurance Commission for insurance; and the National Pension Regulatory Authority for pensions.
"We can rationalize and have maybe one or two regulators for the financial services industry as a whole rather than each sector with its own regulator", stated Nana Otuo Acheampong, Head of the Osei Tutu II Centre for Executive Education and Research (OTCEER).

Story by Kofi Adu Domfeh/Luv Fm/Ghana