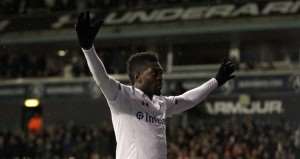 Tottenham's was mistreated at home by a team of Bâle highly opportunistic in the quarter-finals of the Europa League.
Dominated 2-0 after 35 minutes, the Spurs were able to rely on the Togolese Emmanuel Adebayor who reduced the score before the break.
Since the break, things are better for Tottenham. Sigurdsson equalized and restarts the match.
In the meantime, here is the goal of Adebayor: