Hannah Tettey Councils Youth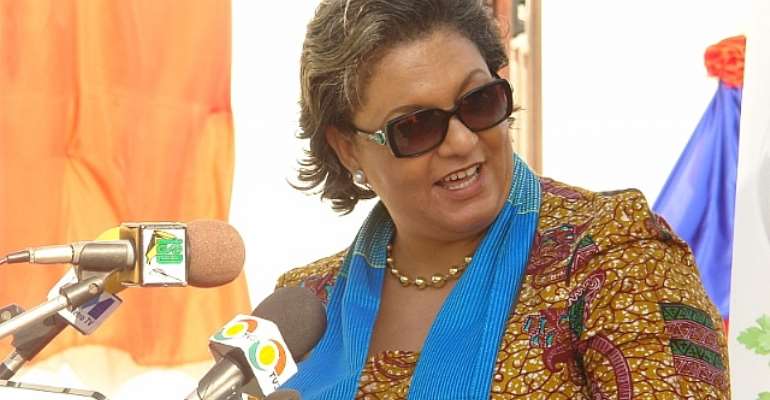 The Minister for Foreign Affairs, Hannah Tetteh has urged individuals to motivate themselves to compliment government's efforts at developing entrepreneurship, innovation and excellence among the youth.
She said government had informed Parliament about the launch of a GH¢10,000,000 Youth, Jobs and Enterprise Development Fund to support young people to become successful entrepreneurs and create sustainable job opportunities as well as establish Enterprise Centers in all regions and districts of Ghana.
Ms. Tetteh said, 'Although these interventions alone may not necessarily be enough to drive Ghana through to the required transformation, they serve as a catalyst to unleash the potentials of the youth and Ghanaians a whole to make them more enterprising and useful to the society.'
Speaking at an event to mark the Commonwealth Day themed, 'Opportunity through Enterprise- unlocking potential with innovation and excellence,' she said the theme should encourage and stimulate imaginative thinking in seeking solutions to both domestic and global challenges.
'This theme underscores the reality of the fact that creating opportunity through enterprise is key to creating new products and services, growing businesses, improving livelihoods and unlocking the potentials of men and women from all walks of life in small rural communities, large urban centers, developing or developed countries, governments, business and civil society,' she said.
She said the aim of commemorating Commonwealth Day is to promote understanding of global issues, international co-operation and to improve the lives of its two billion citizens.
She noted that the role and contribution of entrepreneurship in domestic, regional and global economic development cannot be overemphasized.
'The contribution of entrepreneurship to the development of the most advanced economies such as the American, British, German, Japanese, Chinese, Indian, Malaysian, Singaporean, Brazilian, South African and our own economy has brought to the fore, the need for countries that aspire to accelerated growth to draw useful lesson from business world as we strive to enhance our economic prospects in a world which is fast advancing and all countries and people around the world aspire to a better life,' Madam Tetteh said.
 By Lady Agyapong