Anglogold Ashanti Strives For Positive Transformation In Obuasi Via Long-Term Relationships With Its Business Partners
Working with partners to deliver on our commitments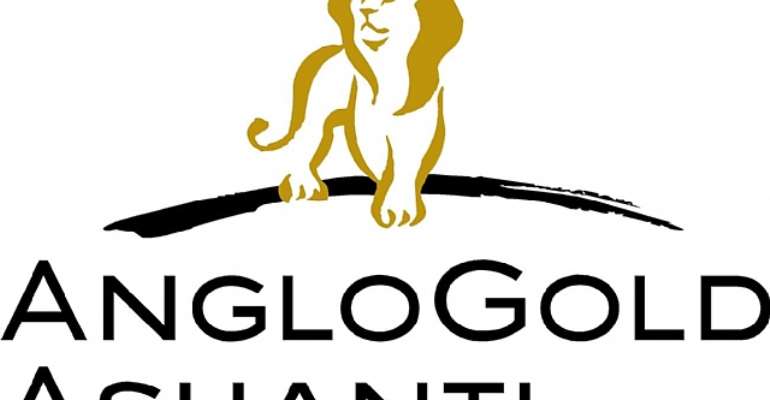 Obuasi, Ghana – Encouraged by the enthusiasm of AngloGold Ashanti's business partners to work hand in hand for the transformation of the Obuasi mine into a massive gold producer, the Senior Vice President, Obuasi Operations, Mark Morcombe has shared how the mine is undergoing considerable structural and technical changes. This transformation is to ensure the mine is put on a firmer foundation for a long and successful future.
In a recent presentation to hundreds of suppliers, distributors and representatives of equipment manufacturers in Obuasi, Mr. Morcombe outlined some of the reasons for the poor performance of the mining operation. He described some of the efforts currently being made to ensure the operation is running at full steam in the near future.
He said that the operation is facing complex challenges and going through hard times, but he is hopeful that with the full support of its stakeholders, Obuasi will regain its former glory. Mr. Morcombe noted that the mine was looking for long- term relationships with its suppliers based on trust, transparency and honesty. The goal of this approach is to ensure mutually beneficial partnerships. He added that only by working together could stakeholders ensure Obuasi's successful transformation.
Key capital projects earmarked for commencement or completion this year to resuscitate the operation include the construction of the 'ONE Mine Decline' from surface to 50 Level to access the Obuasi 'Deeps'; upgrade of the underground mining fleet, infrastructure and primary pumping. Others are cyanide code compliance projects and the construction of new Carbon In Leach (CIL) and Float tanks in the processing plant, There are also numerous environmental projects and studies to better understand and manage legacy issues and to ensure that the operation is able to meet environmental commitments.
Obuasi is a complex operation, so to increase understanding of the operation and to ensure effective planning and implementation processes in future, the Senior Vice President said mine management would be undertaking research and development studies in areas such as mining of remnant areas; establishing new production areas from the One Mine Decline; further improvements to site water management; tailings retreatment and others.
In frank discussions after the meeting, a sample of local suppliers expressed their support for projects lined up by the company to revive the fortunes of the mine, once the biggest gold producer and major contributor to Ghana's export earnings. Suppliers assured AngloGold Ashanti representatives that they would do what they could to ensure the right materials and other supplies are delivered on time.
Many meeting participants were happy with company management sincerity in admitting that the mine was going through hard times and its wish to work in partnership with its suppliers towards a more successful future. Captured by the spirit of the meeting, Bob Doe, a key local building contractor and supplier said, "We are certainly happy that AngloGold Ashanti is plotting its comeback and Obuasi's transformation in to a world class mine, to regain its past glory as the leading gold mining company, in partnership with us… We will continue to support the company's efforts."
About AngloGold Ashanti
AngloGold Ashanti is a global gold mining company and the world's third largest gold producer. Headquartered in Johannesburg, South Africa, AngloGold Ashanti has 20 operations on four continents and one of the gold industry's most successful exploration teams which work across both the established and new gold producing regions of the world.
This includes land positions in Colombia, Guinea and Australia, among others. AngloGold Ashanti employed 61,242 people, including contractors, in 2011 and produced 4.33Moz of gold, generating $6.6bn in gold income. Capital expenditure in 2011 amounted to $1.5bn. As at 31 December 2011, AngloGold Ashanti's Ore Reserve totalled 75.6Moz.
The primary listing of the company's ordinary shares is on the JSE Limited (JSE). Its ordinary shares are also listed on stock exchanges in London and Ghana, as well as being quoted in New York in the form of American Depositary Shares (ADSs), in Australia, in the form of CHESS Depositary Interests (CDIs) and in Ghana, in the form of Ghanaian Depositary Shares (GhDSs)