Bawumia Gives Hope To NPP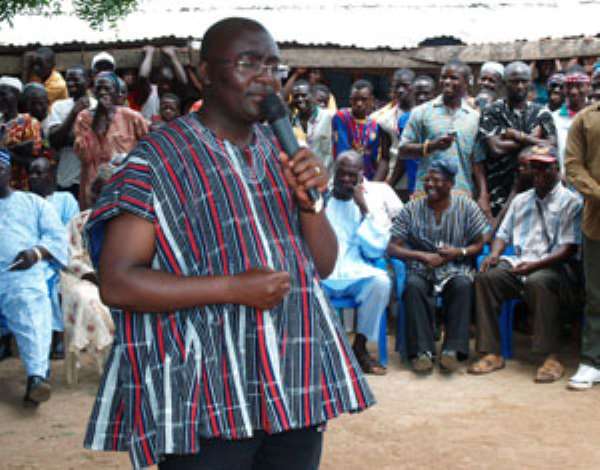 Dr. Mahamudu Bawumia
Dr. Bawumia carefully educated hundreds of NPP members that thronged the Georgia Hotel in Kumasi last Friday about the authenticity of the party's evidence, which were presented to the court.
The NPP vice presidential candidate reportedly assured the gathering including constituency, regional executives and grassroot members that victory would come the way of the NPP so they should not shiver.
The meeting, which lasted for about two hours, was not opened to the journalists in the city.
The media practitioners were spotted loitering around the venue.
Sources told DAILY GUIDE that Jake Obetsebi-Lamptey, the NPP National Chairman who was also present, assured the teeming NPP fans that the party's evidence in court was more than enough to ensure victory.
The meeting, among other things, was geared towards granting Dr. Bawumia the opportunity to brief the teeming NPP members in the Ashanti region about the Supreme Court case.
Influential members of the party used the occasion to rekindle the spirit of the NPP loyalists.
Dr. Bawumi, who was the main speaker, told NPP supporters that everything was going on as planned, adding that the NPP fans should rally behind their leaders.
Stephen Amoah, a leading member of the NPP told the paper that the NPP would surely emerge victorious.
Amoah, affectionately called 'Sticker,' entreated the NPP faithful to put their trust and hope in Nana Akufo-Addo and his team, stressing that they would never let them down.
Dr. Bawumia and Jake Obetsebi-Lamptey, after the Kumasi meeting, proceeded to the Brong Ahafo regional capital of Sunyani to give his message of hope to NPP members there.
 FROM I.F. Joe Awuah Jnr., Kumasi