Wrong medications kill pregnant deaf persons - GNAD Director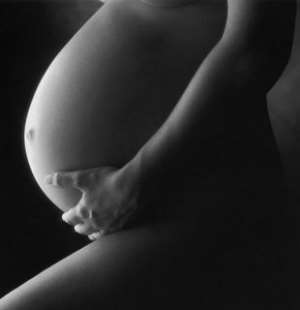 Pregnant-women
Accra, March 18, GNA - The Ghana National Association of the Deaf (GNAD) has observed that the inability of doctors and nurses to understand and interpret sign language was leading to wrong prescriptions of medicines to deaf persons.
The GNAD said the phenomenon was leading to many expectant mothers among deaf persons losing their lives while others were disheartened and disappointed, given the unfair treatment meted out to deaf persons visiting health centres across the country.
Mr James M. Sambian, Executive Director of the GNAD, made this known in an interview with the Ghana News Agency on Monday to explain the challenges death persons encounter when accessing healthcare.
He said lack of sign language interpreters was resulting in inappropriate diagnosis because of communication barrier among deaf patients and the hearing medical officers and the nurses.
Mr Sambian explained that the situation had resulted in the incidence of incorrect prescriptions consequently leading to preventable deaths.
The Executive Director noted that due to lack of understanding and interpretation of sign language, a medical officer in one of the health centres in the Ashanti Region sometime ago, prescribed wrong medicine to a pregnant deaf woman which consequently killed her.
To break the communication barrier and getting an intermediary, many deaf persons in most cases had to bear the entire cost of engaging a private sign language interpreter in order to access quality health.
There is also discernible discrimination at the health centres bordering on issuance of cards, visiting consulting rooms and access to information on reproductive health education.
The Executive Director appealed to the Ministry of Health and the Ghana Health Service to train sign language interpreters to man the regional and district health centres, saying 'the government should, as matter of policy sponsor health personnel to study sign language interpretation'.
As interim measure, Mr Sambian suggested the Ghana Health Service need to prepare a section of the nurses in sign language interpretation to address 'the silent ordeal deaf persons go through in various health centres'.
He called on government and non-governmental organisations as well as concerned individuals to support the Association to defend the health rights of deaf persons since they had subdued and hidden disability, which is not easily noticeable.
Mr Robert Sampana, Advocacy Officer of the GNAD, said there was lack of sufficient information on deaf people pertaining to culture and language by healthcare personnel and that create enormous challenges.
He said the inability of deaf persons to access quality health care like other normal person, should be a source of concern for all.
He appealed to relatives of deaf patients to get sign language interpreters and involve death persons in family activities to prevent the isolation and trauma patients with hearing inability go through at all times.
Mr Sampana noted it was only through the medium of sign language that deaf persons could enjoy and exercise their human rights and contribute to social and economic development of the country.
He added that persons with hearing inability were already suffering discrimination and stigma in employment circles and in many sectors of the economy.
He, therefore, called on government to recognize Ghana Sign Language as official language for the deaf and make provision for the employment of sign language interpreters in healthcare centres across the country.
GNA