Two-day workshop on child labour ends in Agona Swedru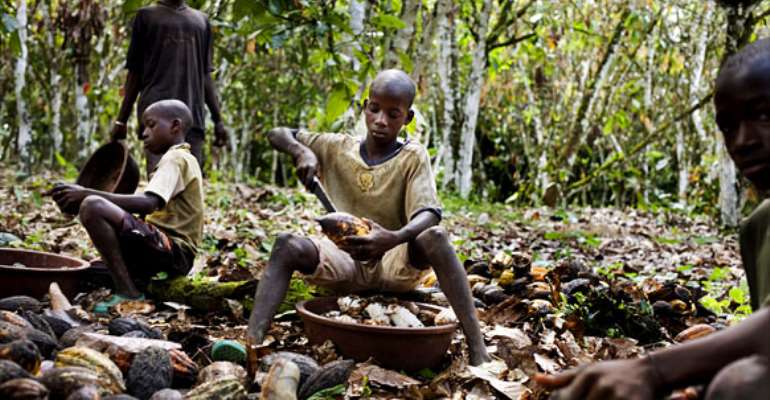 Agona Swedru (C/R), March 18, GNA - A two-day training workshop for the advocacy, social mobilization and the Ghana Child Labour Monitoring Systems (GCLMS) sub-committee of the National Steering Committee on Child Labour (NSCCL) has ended at Agona Swedru.
The workshop was to ensure that the NSCCL was adequately equipped both institutionally and technically to carry out its mandate of coordinating and promoting the efforts to eliminate the worst forms of child labour.
Mrs Elioenai Adu-Labi, the outgoing Acting Chief Director of the Ministry of Employment and Labour Relations, said over the years great strives have been made through collaborative efforts to withdraw children from worst forms of child labour.
She said parents have also been trained in income generating activities and given start up capitals to support their children to remain in school and not to return to child labour.
She commended Donor partners for their consistent support in the fight against the elimination of child labour from the country.
Mrs Adu-Labi expressed the hope that knowledge shared at the event from the various stakeholders on the GCLMS pilot programme implementation would enrich the final recommendation.
The two-day workshop was also to provide technical assistance for the implementation of GCLMS and to make recommendation on the GCLMS to the National Steering Committee on Child Labour.
The GCLMS is a holistic and dynamic process for eliminating the worst forms of child labour; it involves direct observation to identify child labourers and to determine risks, to which they were exposed to, refer them to service to ensure that they have satisfactory and sustainable alternatives.
GNA