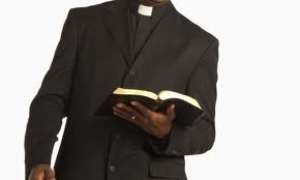 Kumasi, March 18, GNA - A senior minister of the Presbyterian Church has called on Christians to be prayerful and remain steadfast in their faith in the face of life difficulties.
The Reverend Kwasi Yeboah, who heads the Atonsu-Agogo Bethel Church in Kumasi, said no matter the situation Christians might found themselves in, they should be confident of God's abundant mercies and refuse to give in to cynicism.
He was delivering the sermon at a four-day prayer convention organized by the church. The goal was to ensure spiritual revival of the congregation. Other activities of the convention include health talks, deliverance sessions and legal education.
'Give me what you have to possess your possessions' was the theme.
The Rev Yeboah reminded them about the need to become good examples to the rest of the population both at home and the workplace, by leading pure, dignified and incorruptible lives.
They should also show love, care and affection for the poor and the suffering.
The Rev Ransford Kwabena Awuku Gyampoh, Minister in-charge of the Atwima-Koforidua Trinity Presbyterian Church, urged them to have the courage to denounce social injustices and other wrongs in the society.
GNA