Commission on the Status of Women adopts 2013 resolution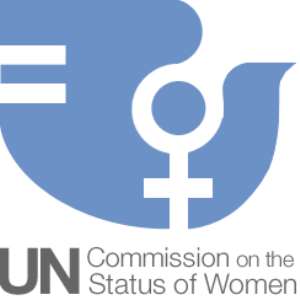 CSW logo n
(From Francis Ameyibor, GNA Special Correspondent, New York)
New York, March 18, GNA - Gender advocates, civil society actors, governments and international bodies strut through difficult diplomatic wrangling to adopt a resolution to eliminate and prevent all forms of violence against women and girls   
The decision was taken at the end the 57 Session of the United Nations, Commission on the Status of Women (CSW57) in New York.
The regional groups that passed the resolution are Fiji on behalf of the Group of 77 and China, Chad on behalf of African States, Ireland on behalf of the European Union.
They engaged in diplomatic shadow boxing to adopt the resolution.
Other protagonists in the diplomatic row were Guyana on behalf of the Caribbean Community, Samoa on behalf of the Pacific Small Island Developing States, and Uruguay on behalf of the Members and Associated States of Mercosur.
The rest are Indonesia on behalf of the Association of Southeast Asian Nations, Tuvalu on behalf of the Pacific Islands Forum, and Malawi on behalf of the Southern African Development Community.
Ms Ana Marie Hernando Vice Chairperson of the Philippines and Asia-Pacific States Group, and Ms Michelle Bachelet, UN Women Executive Director received a standing ovation from the delegates.
The group throughout the conference had worked on the resolution, but at the closing stages was hit with a nag mostly on technicalities, text and context.
The CSW57 affirmed its commitment to the Beijing Declaration and Platform for Action, its international commitments made at relevant United Nations summits and conferences in the area of gender equality and the empowerment of women.
The CSW57 also noted that the convention on the elimination of all forms of discrimination against women and the convention on the rights of the child, and the optional protocols as well as other relevant conventions and treaties, provides an international legal framework and a comprehensive set of measures.
These include the elimination and prevention of all forms of discrimination and violence against women and girls.
The CSW57 also adopted a provisional agenda of the 58 Session of the UN Commission on the Status of Women, slated for next year, and the report of the 57 Commission.