Farmers plead for training of more veterinary officers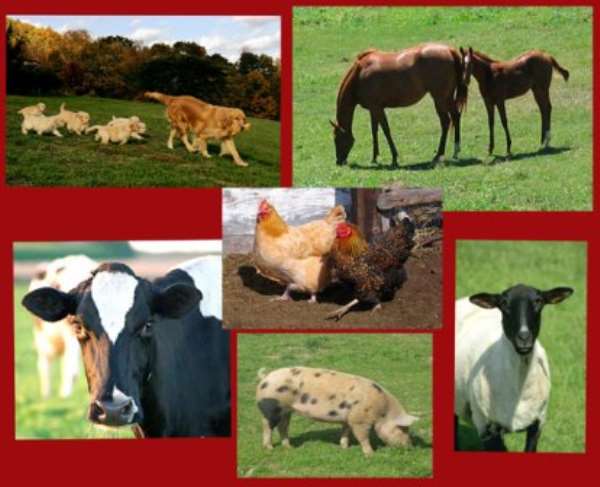 Livestock Pix
57764
Kumasi, March 18, GNA - Farmers at a forum in Kumasi have appealed to Government to put premium on the training of more veterinary officers to boost livestock and poultry production.
They complained about what they said was the inadequate numbers of veterinary officers and said this was negatively affecting the growth of the animal farming sector.
The forum had been organized by the directorates of Food and Agriculture and the Veterinary Services and Animal Production to discuss animal health, disease control and prevention, bio-security management, storage and marketing.
In attendance were over 40 small-scale livestock and poultry farmers drawn from across the Ashanti Region.
It formed part of the 'support to the food and agriculture sector development policy (SFASDEP) trigger programme'.
The farmers called for the lifting of the ban on recruitment of veterinary and farm extension officers to help transform the livestock and poultry sector.
They also underlined the need to provide extension officers with motorbikes and other logistics to visit the farmers and assist to expose them to improved farming techniques.
Additionally, they asked the Agriculture Ministry to extend support to the fishery sector.
Dr. Kofi Kwansah Filson, Ashanti Regional Veterinary Officer, encouraged the farmers to work closely with the extension agents to reduce farm diseases.
He said they should restrict strangers from entering the farms to reduce infections.
Dr. Filson reminded the district assemblies to construct slaughter houses to enhance meat safety.
Mr Eli Kumatse, the Regional Animal Production Officer, advised them to ensure best management practices.
He said they should also do everything to pay back loans given to them by financial institutions as well as agricultural inputs supplied to them on credit by the Ministry.
 
GNA