David Lamptey's family calls on gov't to investigate "strange" death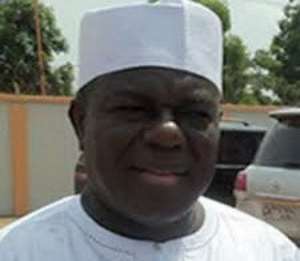 The late David Lamptey
The family of the late David Lamptey is demanding investigations into the death of the late businessman and philanthropist.
The late Advisor to late President Mills died on December 5, 2012 and was buried on February 9, but his family suspects foul play.
Brother of the late CEO of SIDALCO and Radio XYZ Emmanuel Lamptey told a news conference in Accra on Monday that the family has initiated a legal action to unravel the circumstances surrounding the businessman's death.
"We have taken this step because of the strange circumstances under which David Lamptey died.
"Our overall objective in this matter is to pursue truth and justice in a court of competent jurisdiction to redeem the name, image and dignity of our brother Hon. David Lamptey.
"We intend to pursue this matter by bringing to light what or who killed David Lamptey. We will also like a thorough investigation through the appropriate channels to uncover the cause of death and eventually bring to book if necessary the individuals who may be responsible" Mr. Emmanuel Lamptey stated at a press conference.
Mr. Emmanuel Lamptey also stated that the family is also contesting a will that was read in court following the burial of his brother.
He said the family suspects forgery.