Labour Commission directs teachers to end strike but…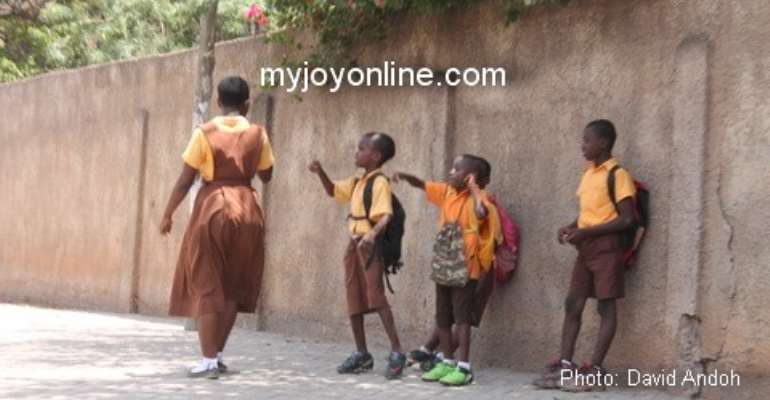 The National Labour Commission has directed teachers to return to the classroom as it takes steps together with relevant stakeholders to address their grievances.
Teachers began a nationwide strike Monday in protest over irregularities in the new pay policy-Single Spine Salary Structure.
The strike coincided with the start of both the basic and second cycle external examinations.
Students are already feeling the void created by the teachers with reports that non-teaching staff including cooks have been asked to invigilate.
The government in a last gasp attempt to avert the strike met with officials of the Ghana National Association of Teachers as well as the Teachers and Education Workers Union on Sunday but the meeting was inconclusive.
On Monday the effect of the strike was at its full throttle, forcing the Labour Commission to issue the directive for the teachers to return to the classrooms as officials of the Fair Wages and Salaries Commission continue to address the grievances raised by the teachers.
But it does not appear that the directive will achieve the purpose for which it was issued.
BK Osei head of Salaries Terms and Conditions Unit at GNAT told Joy News' Evans Mensah they cannot guarantee that teachers will return to the classrooms if their grievances have not been addressed.
According to him, the strike did not emanate from leadership of GNAT or NAGRAT but the teachers who felt let down by government and officials of the Fair Wages and Salaries Commission decided to go on strike.
He said GNAT is looking ahead to a meeting with the Commission on Wednesday and hopes something positive will come out of it.
Public Relations Officer of the Fair Wages and Salaries Commission Earl Ankrah told Joy News the Salaries Commission cannot negotiate with the teachers when they are on strike.
It will be like the teachers having a gun on the heads of the officials of the Commission, Ankrah described.
He said the directive by the Labour Commission for the teachers to return to the class room was in order.
Ankrah noted that the teachers will subtly be declaring war against the constitution if they fail to respect the directive by the Labour Commission.