New policy developed for Ghana's domestic timber supply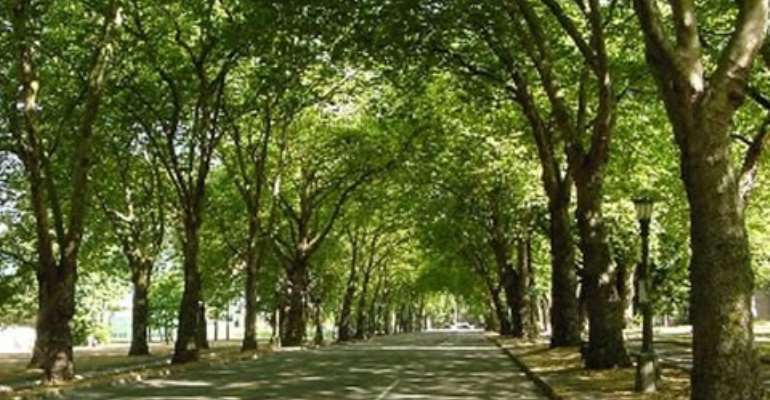 Ghana has found an innovative way to address the dilemma of supplying legal lumber to the domestic market, after two decades of unsuccessful attempts to battle illegal chainsaw operations.
Tropenbos International Ghana and partners, including the Forestry Commission, have devised and successfully tested new models that link artisanal millers directly to forest concession holders to access logs to produce lumber solely for the domestic market.
"This will be done with the necessary permits and we're trying to explore ways of linking the artisanal millers to resource owners or people who have legal access to the resource… Anybody who is given license by government to produce using artisanal mill cannot export", said Samuel Kwabena Nketiah, Programmes Director of Tropenbos Ghana.
Ghana loses an estimated Gh₵25million annually in stumpage revenue from trees illegally harvested by chainsaw operators – illegal tree sales by farmers to operators are equivalent to about 38 percent of the amount.
The new approach seeks to reduce the illegalities associated with chainsaw milling which accounts for about 84 percent of the domestic lumber supply, with an estimated volume of close to 500,000 cubic metre per annum.
According to Mr. Nketiah the policy supports the implementation of the EU-Ghana Voluntary Partnership Agreement which seeks to reduce conflicts in the forest sector, diminish forest degradation and support rural livelihoods.
Interest groups including the Ministry of Lands and Natural Resources have endorsed the policy to eliminate illegal chainsaw operations and ensure sustainable supper of legal lumber.
The policy also seeks to promote good forest governance and provide a framework that facilitates production and trade of legal timber on the domestic market, in anticipation of expansion and growth of the construction and housing industry.
Under the policy, a framework will be developed to stimulate sawmills to supply at least 40 percent of their production to the domestic market, whilst a wood tracking system will be implemented to eliminate illegal timber production and trade.


Story by Ghana/Luv Fm/Kofi Adu Domfeh